Following a recent trip to Kenya, I was contemplating how Wild Philanthropy has grown from a seed in the back of my mind circa 2008 into the conservation vehicle that it is today. A few of the things that served to drive its making I had reaffirmed to me whilst guiding our Northern Rangelands of Kenya Conservation Journey, which I summarise below.
Variety is indeed the spice of life
The itinerary was the perfect blend of the majestic scenery in the Mathews Mountain Range, the arid, open expanse of the Laikipia, and the wildlife-filled plains of the Maasai Mara.
It was also a great introduction to three different models of conservation; from the community-driven projects at Sarara, to the private landowners at Borana, to the government run reserves of the Mara. We encountered a diverse mix of people, connecting with the semi-nomadic Samburu tribesman, the Dyer family dynasty at their Borana ranch, and leading conservationists and experts throughout.
And as for the accommodation; luxury mobile camps, family-owned lodges, and Sarara's gentle tweaking of nature ensured closeness to the wilderness throughout. Our days were varied, from sunrise yoga, to assisting with the arrival of an orphan elephant, nature walks, horse-riding safari, game drives, and lively talks around the campfire and over candlelit dinners.
Our Conservation Journeys are for the innately adventurous
These are travellers who get excited by things in their infancy, who possess an instinctive trust in the way of the world, who see the potential, who want to make a difference, and who want to be opened up to the beautiful world of conservation at its grassroots level.
One example from this trip is the Reteti Elephant Orphanage, opened in August 2016, still in its early years, and very much open to input from the handful of international visitors who have the privilege to visit. There is plenty of space for someone to make a big difference. It was wonderful to see first-hand how our Conservation Journeys give people the opportunity to give something back, to share in our passion and to be touched by the highly infectious pioneering spirit. All this alongside a large dose of fun – it's designed to be a holiday too.
We're all playing to our strengths
we at Wild Philanthropy, via the JbD travel team have experienced and passionate staff in the UK and USA, to plan and ensure the seamless planning of our creative travel itineraries.
On the ground in Africa, our partnerships are more than logistic-focused; they are friendships, and clients on our conservation journeys are welcomed into these lifelong friendships. This trip cemented my belief that we have the network in place to deal with anything that arises, and to embrace the spontaneity that this flexibility affords. The feedback, ideas and investment generated throughout and as consequence of the trip are key to ensuring Wild Philanthropy continues to grow organically, and thrive. Kenya's strengths lie in its abundance of natural resources and wildlife, pristine wilderness, much-needed space and a connection to the earth, among others.
Meanwhile, our clients – typically innovators, entrepreneurs, financiers and big picture thinkers – bring a varied skillset and a desire to share their education, life experiences and wealth. When we meet in the middle we create mutually beneficial and long-lasting, positive partnerships. It's about building a long-lasting legacy that we can all contribute towards and enjoy being part of on our personal journey's, as well as leaving something behind for future generations to be able to pick up and carry on.
___
So, there you have it. The first of our Conservation Journeys, and evidence that Wild Philanthropy is indeed on the right path. I do hope you will join us one day. Until then, if you've been inspired to learn more about how you can help, please be advised that Wild Philanthropy Conservation Journeys open up a new way to travel, and that all profits are returned to the charity and help cover our operating costs ensuring donations we receive can be deployed on the ground, where they are most needed. In addition, there are opportunities to become a Friend of Wild Philanthropy and so structure pledges over a three-year period. Either that or make a donation or regular donations to support our network of on-the-ground partners.
Whatever you decide to do, travel, become a Friend, donate, or simply continue the conversation, we would love to hear from you.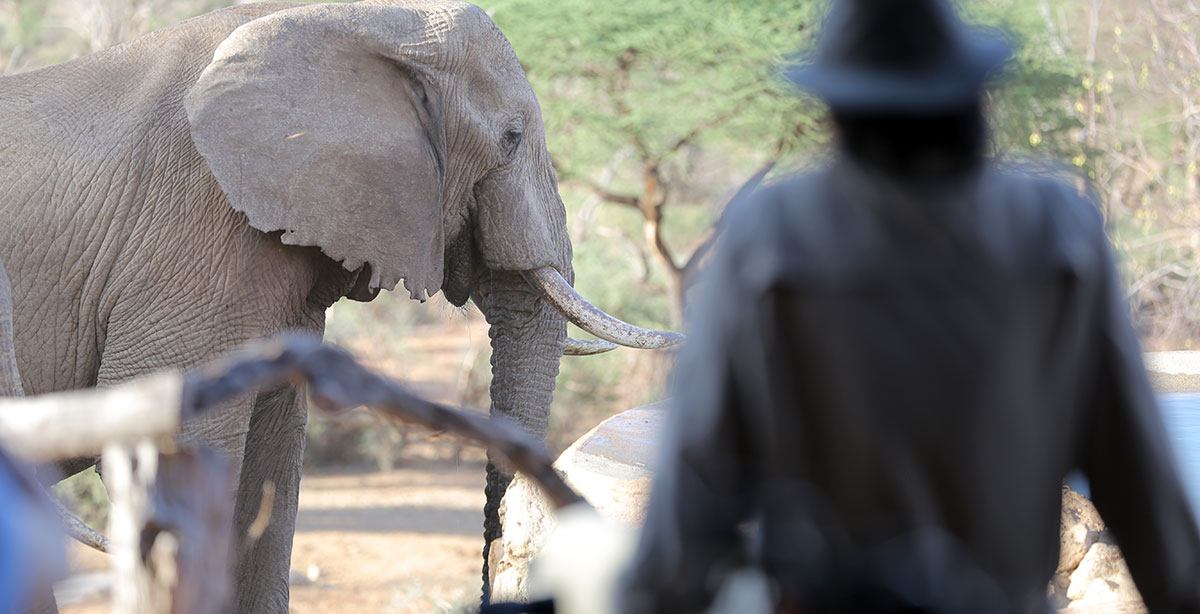 All pledges and donations to Wild Philanthropy Inc. (a 501(c)(3) non-profit organization EIN: 81-3779127) are tax deductible to the full extent of the law.