Wild Philanthropy has been designed to make positive change. We support conservation and community development whilst demonstrating the positive contribution that effective responsible tourism can have in Africa.
Our annual Impact Report captures the key metrics we use to monitor our success in achieving our mission. We have aimed to keep this as simple as possible, to allow us to spend our time supporting the organisations that are making this change happen on the ground. Wild Philanthropy is not an implementer, and is 100% dependent on our partners on the ground. What we feel we are good at is identifying the best partners to work with and supporting them to deliver their mission.
Click here for the full impact report: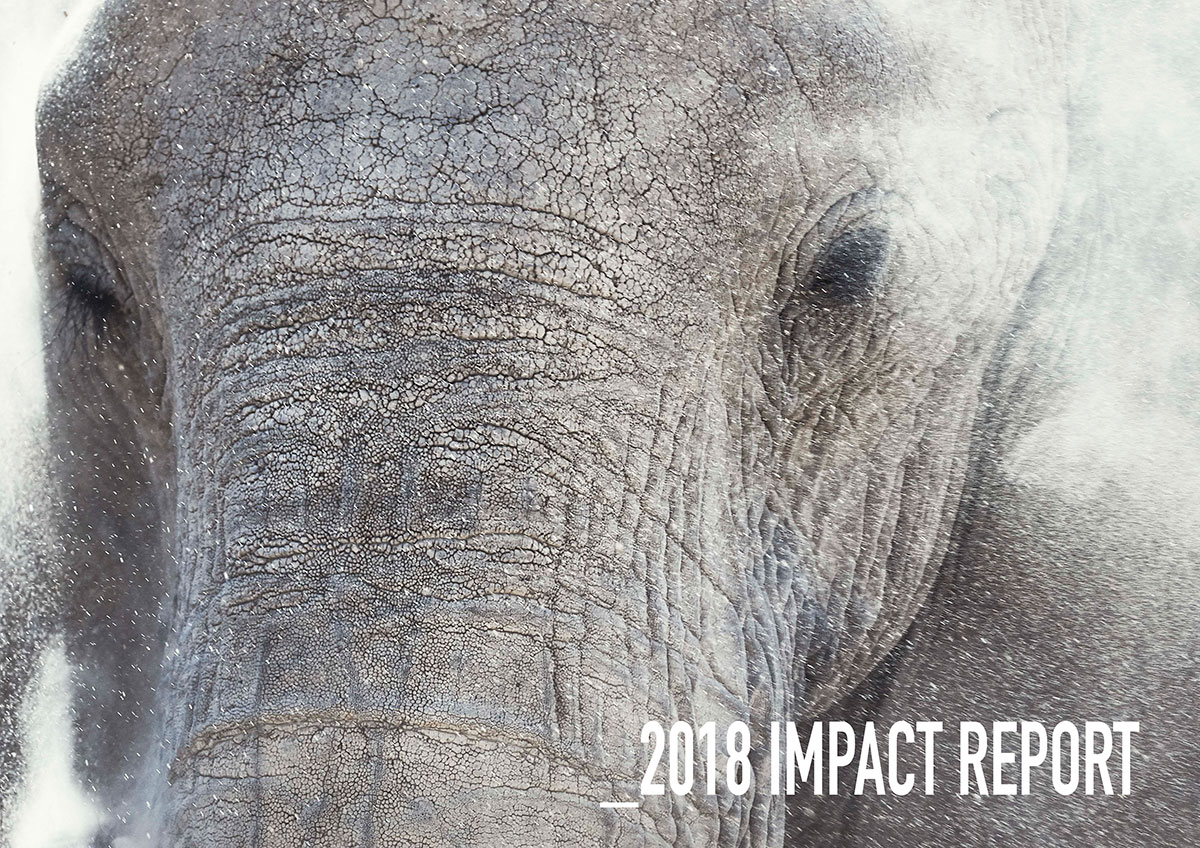 In 2018/19, we achieved the following: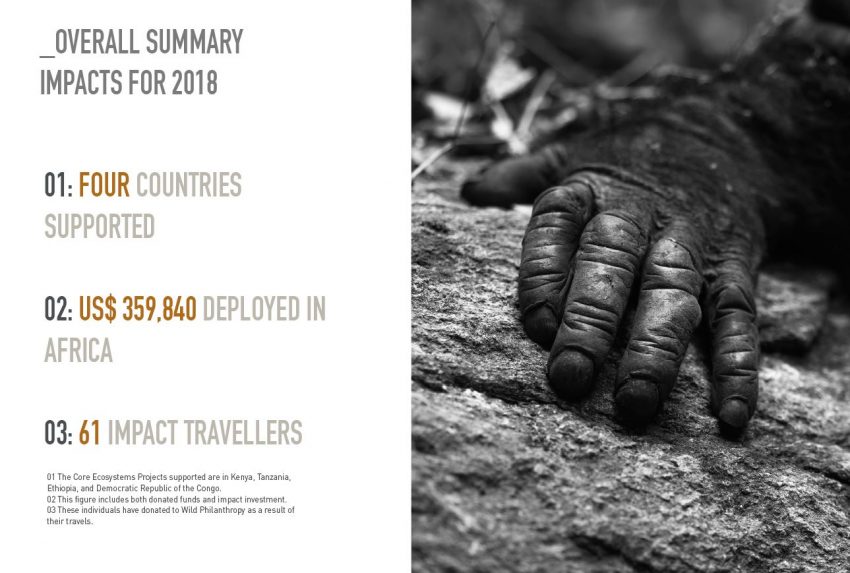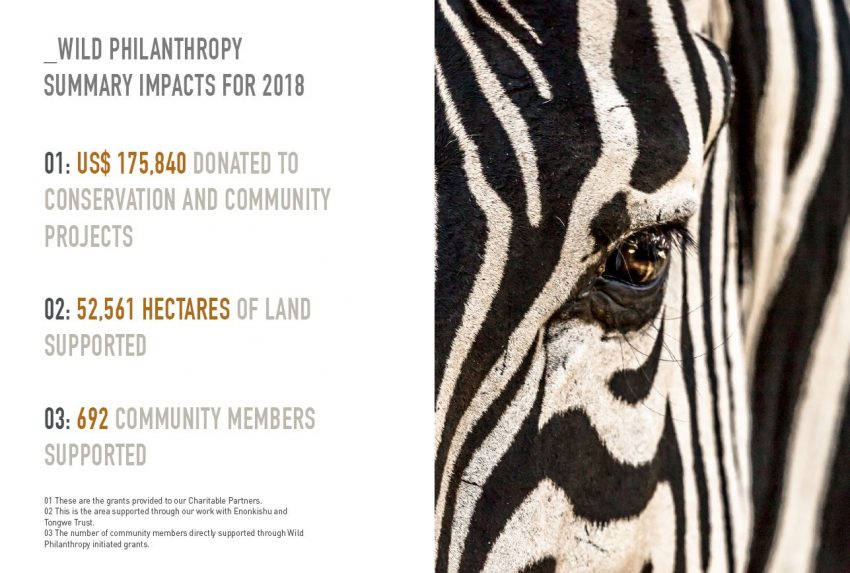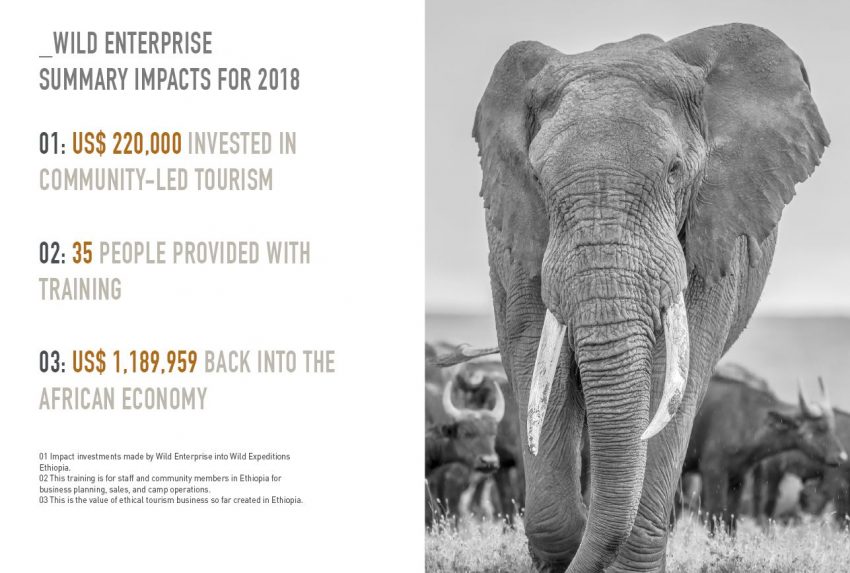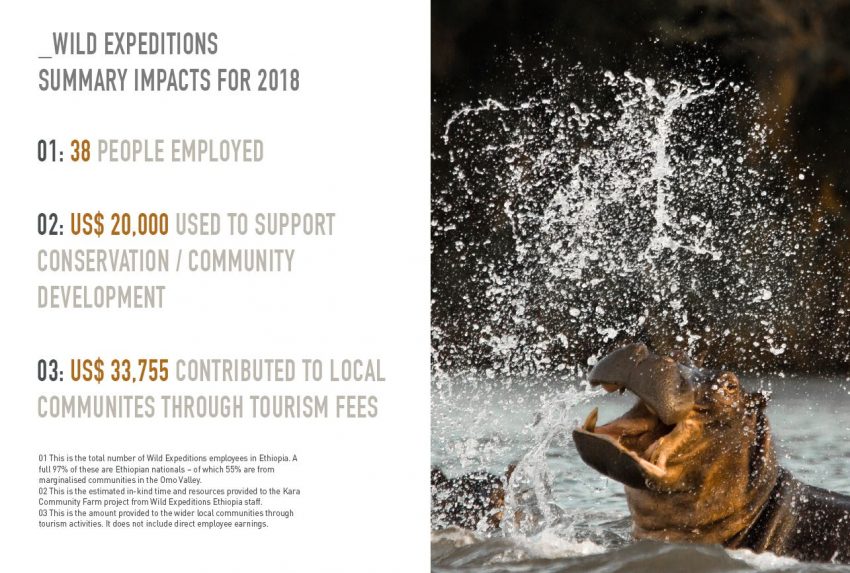 If you would like to help us continue making an impact we would welcome your donation.