It's been two years since the passing of Angela Sacha. Friend, confidante, and colleague, she was a huge supporter of Wild Philanthropy, both in times when it was no more than an idea discussed over coffee and cake and in the years that saw it born, evolve, and become what it is today.
For those of you who didn't know Angela, do have a quick read of Paul Herberton's blog and of The Angela Sacha Conservation Fund, set up following her death to provide grants to conservation projects we knew were close to her heart. Those of you who did know her may also remember that The Great Plains Foundation named the daughter of a translocated rhino after her. The Foundation teamed up with And Beyond in 2015 to translocate endangered rhino. Using donor money, the project – Rhinos Without Borders – has to date relocated 87 rhino, an incredible feat given the logistics, the costs, and the degree of expert care required for their safe transportation.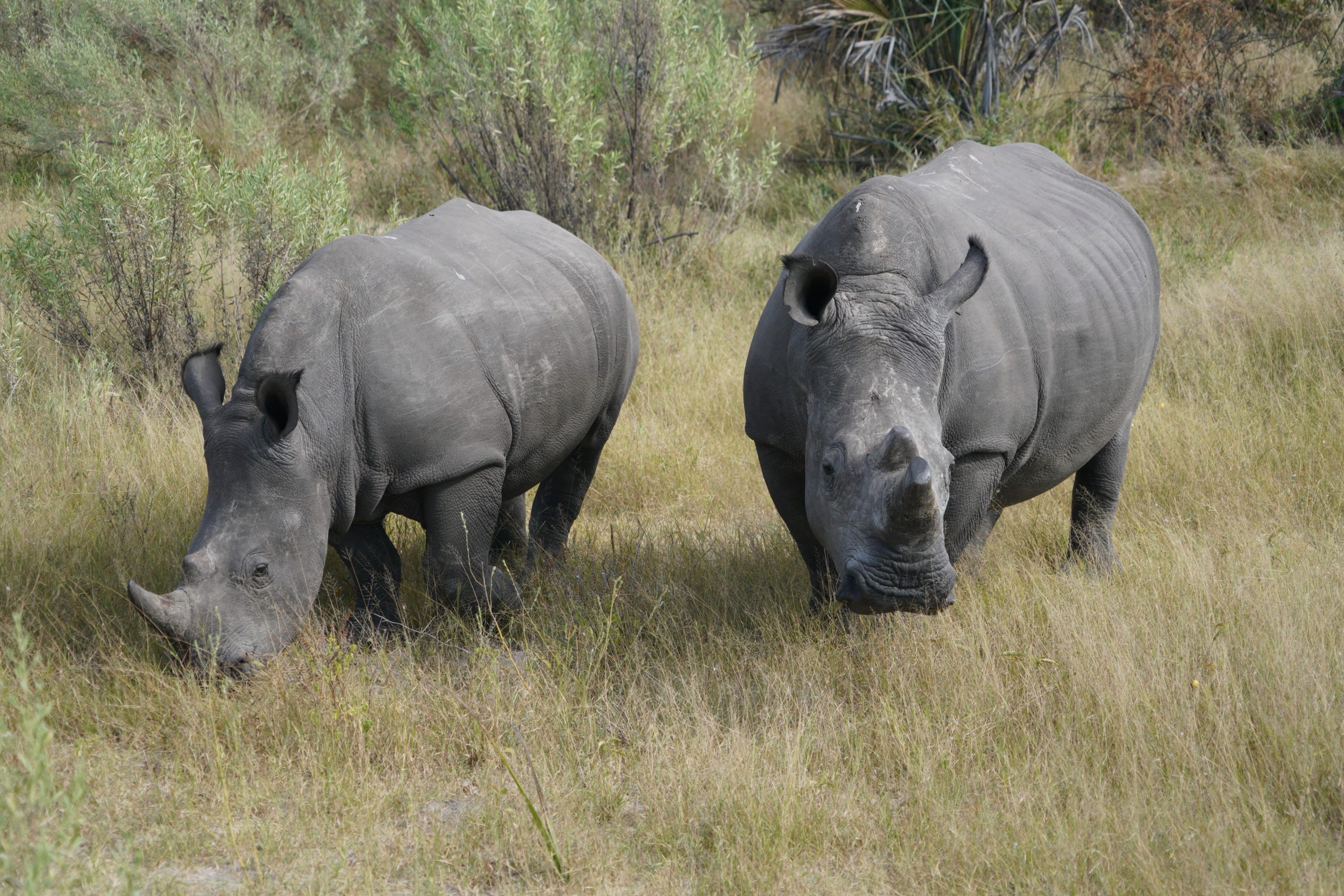 Here's what conservationist and Great Plains founder Dereck Joubert wrote to me on learning of Angela's death:  'She was so full of life that it is impossible to imagine her not being alive.' He went on: 'The next baby rhino to be born from our relocated rhinos in Rhinos without Borders, into Botswana, will be named Angela (if it's a girl!). We have a Name a Baby program in which guests can donate $25K to each rhino, and name but this one would be on us!!' He was as good as his word. The wonderfully named Ma Palmer had already given birth to a daughter, who was yet to be named. She would from then on come to be known as Angela – or Baby Angela, as she has come to be better known in the ensuing years.
With the second anniversary of Angela's death upon us, we wanted to find out how her namesake was doing, and got in touch with the Foundation's Director Sarah Boeckmann, who replied with the following: 'Baby Angela is happy and healthy and isn't such a baby anymore; she likely weighs between 1 and 2 thousand kilos! Our Wildlife Monitoring Coordinator said: "She's a fat cow, which for a rhino, is a compliment!" Angela still travels with her mom – Ma Palmer – but she has a new baby brother, born last year, who gets most of mom's attention these days. In another sign of adulthood, Angela was recently ear-notched and dehorned for her own safety.'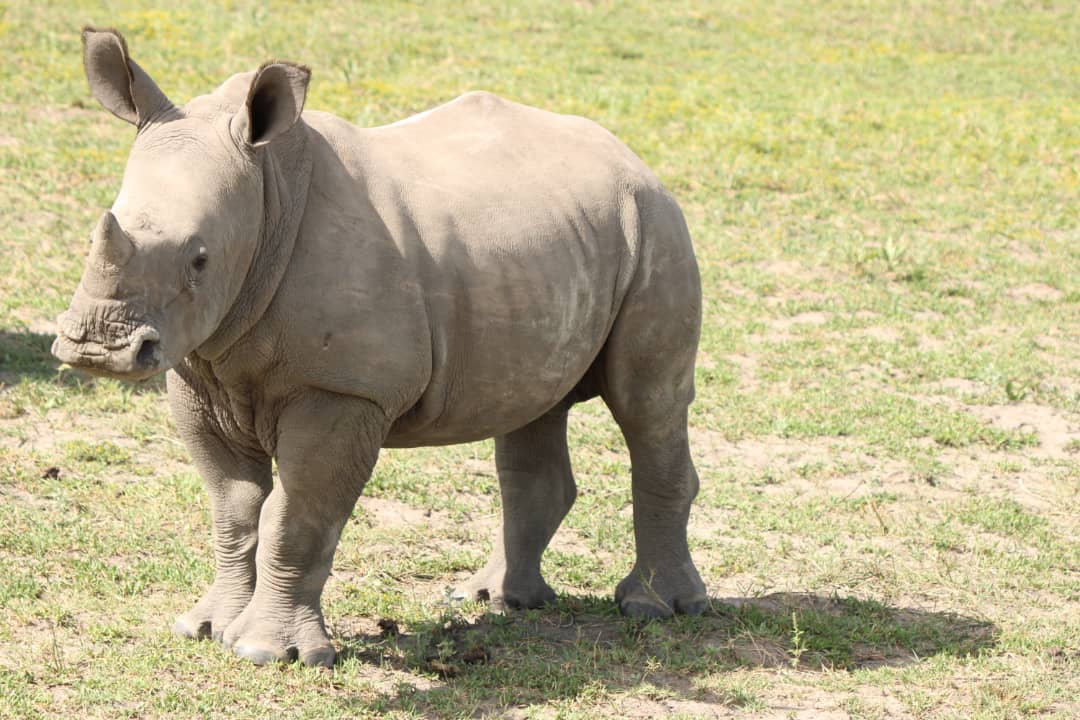 Those of you who did know Angela will, I'm sure, be as delighted as we all are at the news. As I said when reporting on Dereck's gift at the time, she had worked extraordinarily hard in the name of Rhinos Without Borders, took enormous pleasure in the fact that the translocated rhino were successfully calving in their new homes, and had over the years become a good friend to the Jouberts and the Foundation's team. I know that she would be extremely proud of Baby Angela's progress and delighted that the now not-so-little rhino has since gained a baby brother.
If you would like to learn more about The Angela Sacha Conservation Fund and if, by any chance, would like to name Baby Angela's brother, please do get in touch with Paul Herbertson.