As you may know, our partner in Botswana, Ecoexist, has been the focus of our fundraising over the Christmas period. We are a huge fan of the work they do tackling human-elephant conflict (HEC), especially as they are developing economic incentives for local communities through developing an elephant economy in Botswana. They are also an entrepreneurial bunch, and one of the ways they raise money is through a partnership with a sustainable lifestyle brand with roots in Botswana – Bea Bond.
It is a partnership that sees all profits from the sale of the Ecoexist X Bea Bond bracelets going directly to supporting Ecoexist and its work towards finding ways for people and elephants to coexist in the Botswana panhandle. The collection includes bracelets in two designs, with a walking elephant. The design is inspired by the free-roaming elephants of the Okavango Delta area, symbolising their migration between Botswana, Angola, Namibia, Zambia and Zimbabwe.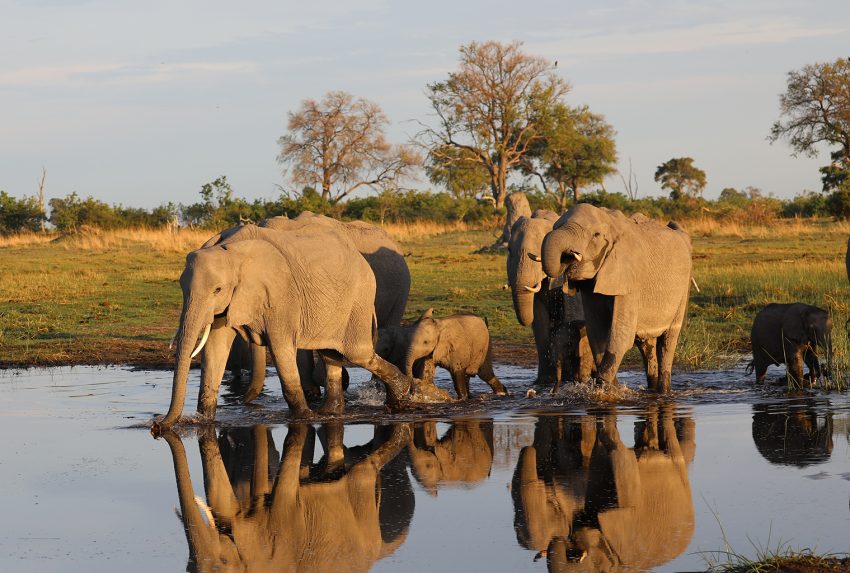 Ferelith Moltke, Founder & Director of Bea Bond, explains: "I am passionate about conservation and have spent the last five years with my family learning about the challenges of elephant conservation whilst living in Botswana. The species is under attack from poaching and rural population growth and 100% of profits from these bracelets goes to support the valuable work of Ecoexist".
We love these sorts of relationships. Indeed, Wild Philanthropy will be announcing some exciting news around its relationship with Journeys by Design in the near future, demonstrating that businesses really can support conservation and community development work in Africa and that there are many models to do so. By embracing the increased focus consumers have on sustainability and environmental issues, these types of relationships are becoming more and more common, making a triple bottom line raison d'etre of people, plant and profit even more achievable.
So, thanks Bea Bond for committing to support Ecoexist. We hope this relationship proves a great success, driving finance to the critical work Ecoexist do.