In 1973, the Tongwe people were evicted from their home in the Mahale Mountains, leaving them to settle in the remote mountain forests of Ntakata, 25 km from Mahale.
The Tongwe harvest sustainably and their belief system prohibits the eating of certain species (including chimpanzee), hunting and fishing in specific areas, and the cutting down of large trees. Their customs have therefore long and naturally served as a forest conservation management tool. Thus, if Ntakata is vital to the preservation of the Tongwe's traditions and customs, then those self-same customs and traditions are just as vital to Ntakata's preservation.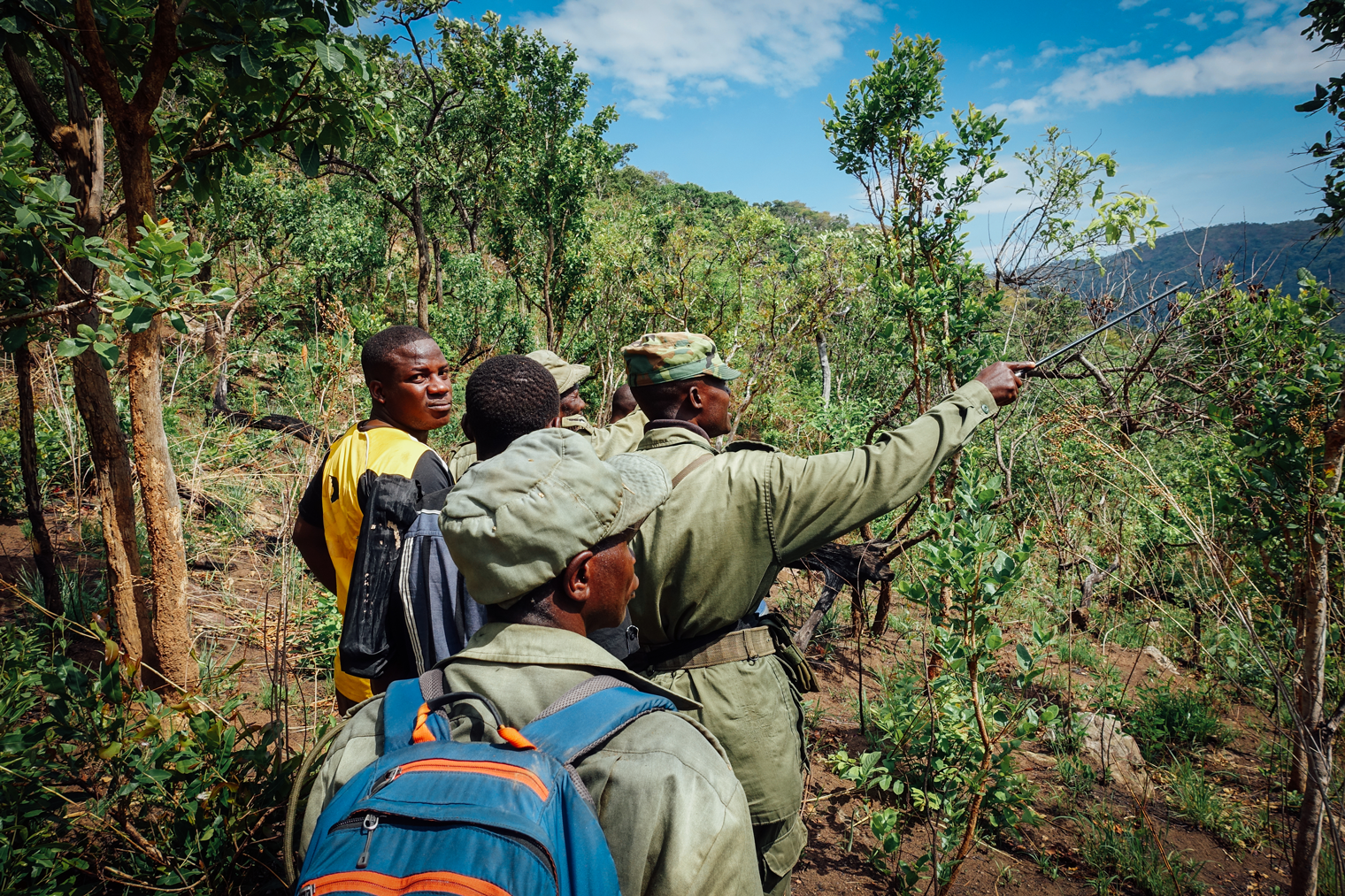 The Tongwe Trust's conservation model hopes to encourage the Tongwe culture as well as provide protection for the area's wonderfully rich habitat; a biodiversity that includes unhabituated chimpanzee, forest elephant, leopard, lion, buffalo, zebra, and giraffe. To physically protect the Ntakata Forest, the Tongwe Trust employs a force of rangers and scouts from the local village. Objectives include the rigorous training of new rangers and the provision of new equipment such as bikes, uniforms and camping kit. In the interest of the community, the Trust also seeks to further the symbiotic relationship between community and land, develop income generating activities such as beekeeping and tourism, and implement social projects such as microfinancing initiatives and a medical centre.
The Tongwe Trust was set up in 2002 with the express aim of helping secure Ntakata as the Tongwe's new cultural heartland. Today, Tongwe-land occupies 5000 square kilometres along Lake Tanganyika, of which Ntakata sits at the centre. The 450 square kilometres of conserved land in Ntakata is pieced together by a set of community leases.
Ntakata represents some of the best wild chimpanzee tracking available and is excellently placed to play the special access ('anti-safari') element of a western Tanzanian itinerary that would include Greystoke Mahale and Kitavi. Therefore, in the interests of helping preserve the area through local enterprise supported sustainable tourism, Wild Philanthropy partners with the Tongwe Trust to help fund, manage and grow the area's eco-tourist businesses.
If you would like to support the Tongwe Trust's work, please explore some of their current projects below: