This week, I had the opportunity to catch up with Chadian NGO Environnmente Sahel (Environment Sahel)'s Henry Bailey. As you shall see, Bailey's one of those extraordinary characters, the sort that manages to pack three or four lifetimes into a few short decades. We discuss how he got into conservation, the need to protect what he calls 'the spaces in between' Chad's protected areas, Environment Sahel's progress, the unique attractions of Chad, and much more. Do jump in, and if it captures your philanthropic imagination, please do give me a ring: as you shall see, there is much we can all do to help.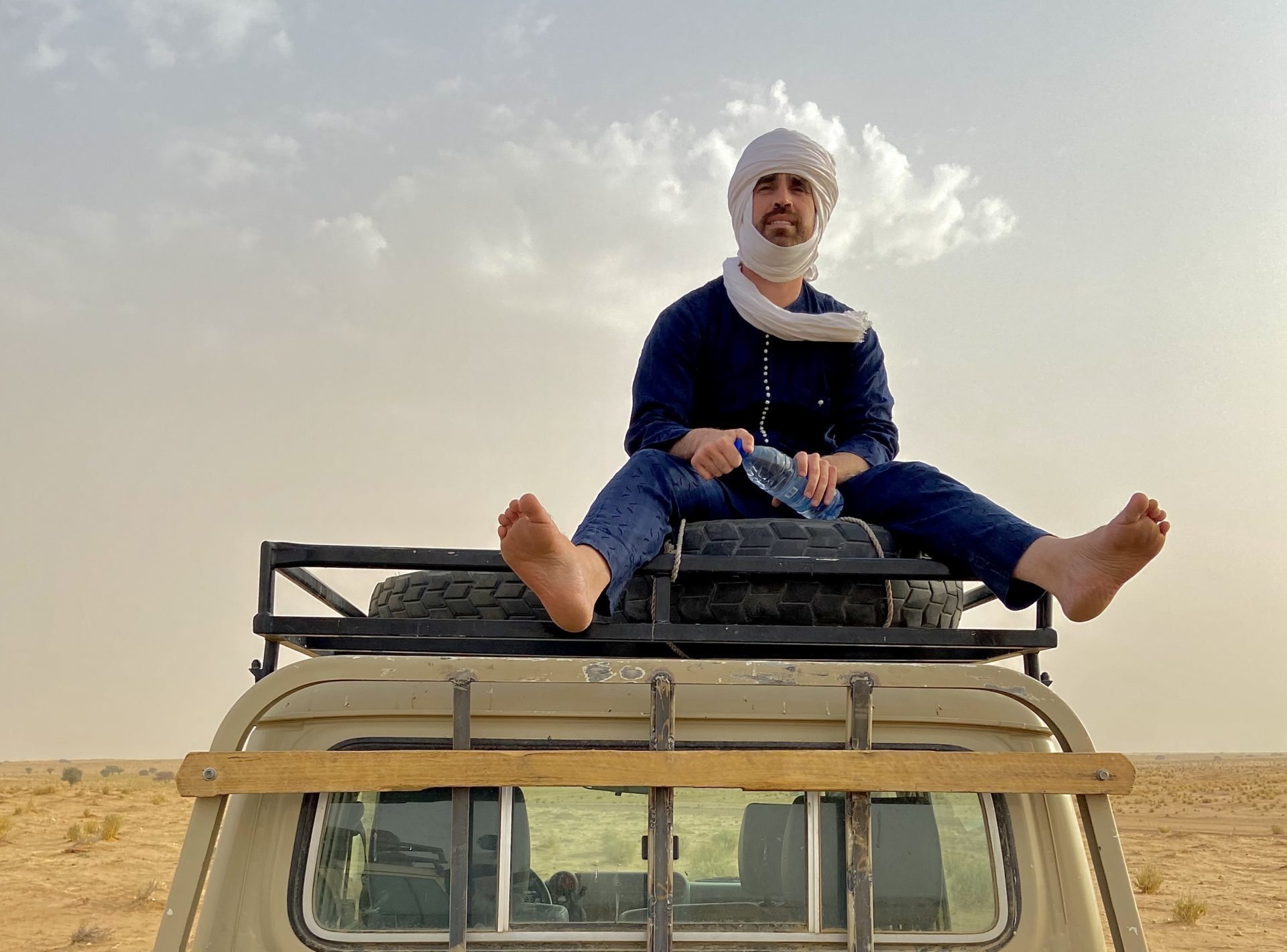 Before jumping into what you're up to now, do you mind giving us a little background as to who you are, what led to you working in conservation, and how come Chad?I grew up in the UK. My dad was in the army and my mum was a teacher. Growing up, I didn't have a clue that there was such a thing as a profession in conservation. The first time I became aware of it as a career was when I went to Kenya when I was 18. I had gone with a friend of mine from boarding school. He was Kenyan and his parents ran — and still run — a rehabilitation of arid environment charity in the north of Kenya in Baringo, which is, as I'm sure you know, a beautiful lake in the Rift Valley.
It's there that I really fell in love with Africa, its nature, its wild places. Initially, I felt that I wanted to be a guide. I wanted to be doing safaris, to have that exciting lifestyle. It took me a few years to get there. I did a master's degree in Arabic and Persian and then joined the British army. I was an officer in the Queen's Gurkha Engineers. After that, I went to Kenya and started working in safaris where I managed lodges, using all of the things that the army had taught me about combat engineering and survivability in remote rural locations to improve camp eco ratings and procedures.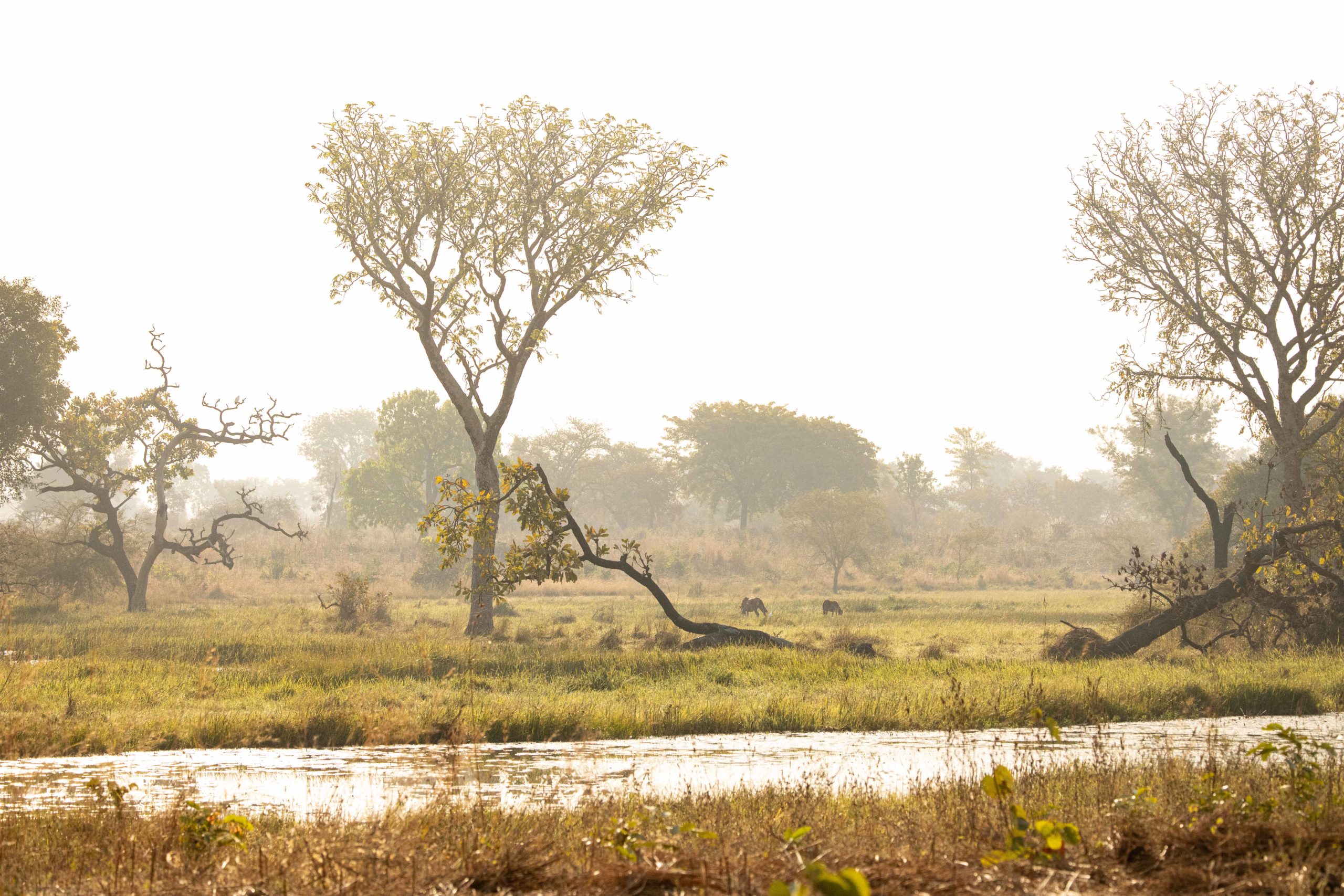 It was at this point that I noticed that a lot of people coming on those safaris didn't get a chance to see the whole picture. I would try to encourage guides to show their guests the degradation of land adjacent to conservancies or national parks. They generally wouldn't — because they're following their tips and things like that. And it was this that motivated me to move into the conservation side of things. I love being in nature, but if I loved it, I needed to do something to protect it.
All of which explains how I ended up in protected-area management, and eventually in Chad. For a few years, I was the deputy manager of the beautiful Mugie Conservancy in the north of Laikipia, in Kenya. Then I applied for a job in Chad with African Parks, setting up the management of a new national park, an area that had been a reserve that had been established in 1961, but never managed. I was pretty much the first manager there, opening up the place, putting in infrastructure, building relationships with the local communities, and trying to establish the counter-poaching activities that would guarantee the reserve's future.
Not so not long after that, I did something very similar in the north of Chad, though this time for the NGO Sahara Conservation Fund, in an area called Ouadi Rimé-Ouadi Achim, which is Chad's biggest protected area (it's twice the size of Switzerland), and where we were reintroducing oryx, which had been extinct in the wild for over 40 years. From there, I would begin to think about how to start setting up community-protected areas, much like the Northern Rangelands Trust in Kenya.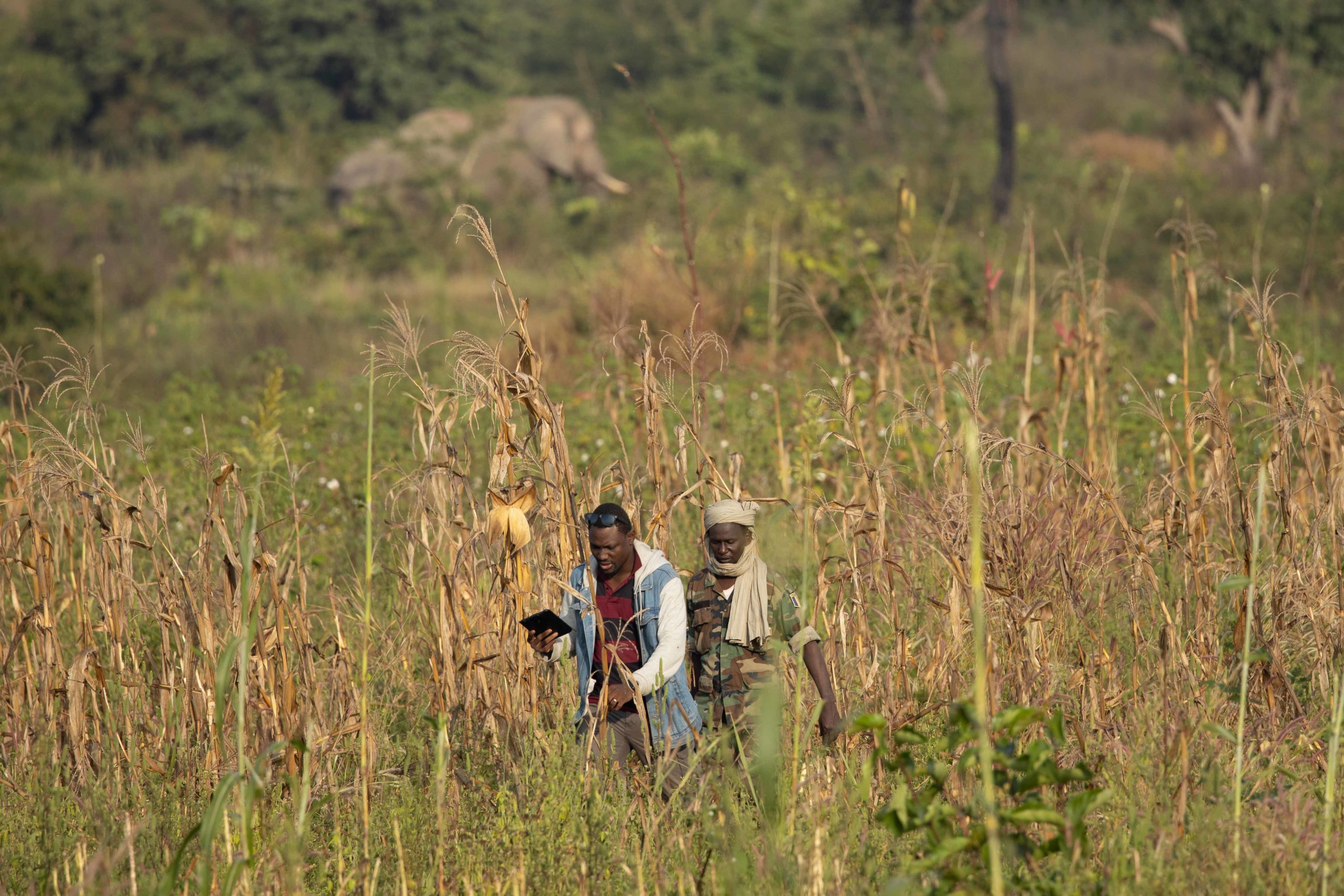 I remember you saying that protected areas are receiving a lot of conservation attention in Chad, but buffer zones are not – or words to that effect. Can you elaborate on what this means with respect to setting up Environment Sahel?
In Chad, conservation is growing and protected areas are getting a lot of attention and funding from big multinational conservation charities and NGOs like African Parks and Sahara Conservation Fund that I had worked for. However, a lot of the spaces in between these national parks and the cities and towns are becoming increasingly degraded.  These are the rivers and forests that provide ecosystem services to the majority of the population. And they remain unprotected.
The lot of Chad's elephant is a good example of the effect of the degradation, especially given that this key species is always a great indicator of the health of a given ecosystem.  About two-thirds of Chad's elephant population is located outside of protected areas and utilises community lands as migratory corridors. In the 1980s,  Chad and neighbouring Cameroon were home to around 150,000 elephant. Today, Chad only has around 2000 elephant. This is really alarming: the elephant is very, very endangered in Chad. And what's true of the elephant in respect of these community ecosystems is true of other species' migration routes. Chad is en route for many a migratory bird. The cuckoo, for example, utilises the likes of Lac Tchad and Lac Fitri as pitstops to rest and refuel after crossing the Sahara. These places are under threat, which means the international systems of biodiversity are also under threat.
The problem is compounded by the fact that Chad currently lacks the studies that attract big public (government) money donors. Whilst there's a lot of knowledge about what is going on, there isn't enough solid data. Donors interested in funnelling financing to protect areas want the data first, published in accepted ways. Chad just doesn't — yet — have that capacity,  which poses a lot of challenges to setting up an environmental NGO. Unlike in countries like Kenya, the Chadian government is not in the position to facilitate the small NGOs such as Environment Sahel, and finds it much easier to deal with big multinational NGOs who have all of the capacity — marketing, grant writing, financial controllers, and all the rest of it. As a result, the spaces in between that are housing so many of these important species are getting left behind.
This is where the relationship with the likes of Wild Philanthropy is really important. Using its influence, its networks, and finance, it has the capacity to help market Environment Sahel and act as a fiduciary sponsor, which in turn allows us to start applying for some of these public funds that we would otherwise not have access to. Equally, it is able to identify and make introductions to private donors and to access alternative streams of revenue, which then allows us to begin the task of collecting data on and so begin helping protect these other landscapes and other spaces in between.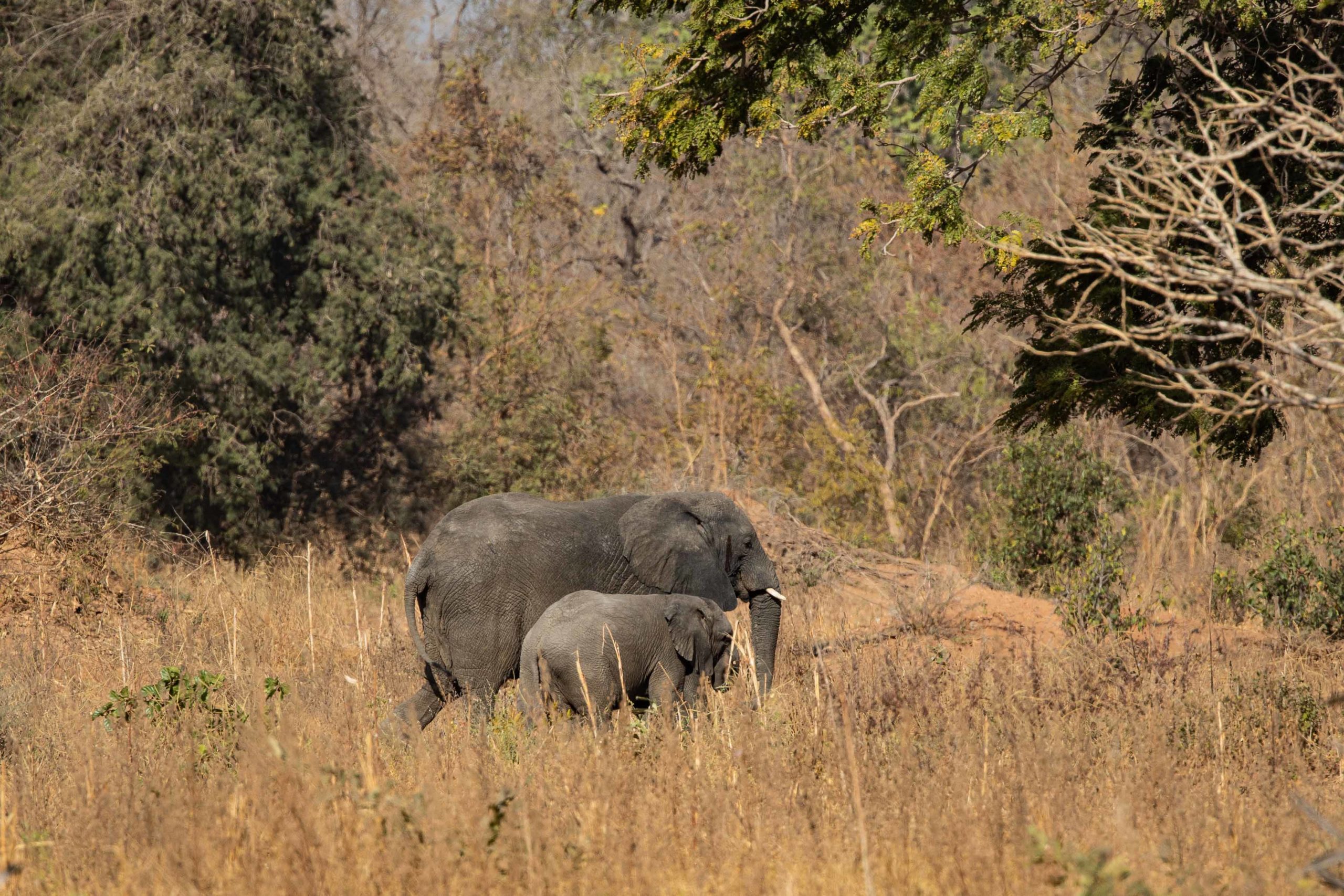 What areas are you working or planning to work in? Do say a little bit about these in terms of physical and social context and the different challenges and opportunities each presents.
We're just in the process of finalising a protocol of collaboration with the Ministry of Environment, which green lights a five-year project to fundraise and carry out feasibility studies for 'Community Conservation Areas' and to carry out the pilot activities necessary to setting up these conservation areas in Lac Fitri, Lac Tchad, the Dodje Forest, the Mbaibakoum-Bebeto-Goré Forest, and the Moyen Chari-Mandoul bands of forest.
Lac Fitri and Lac Tchad are extremely important Ramsar wetland areas. As said, they're favoured pitstops for migratory species of bird coming from Europe, over the Sahara. They also have elephant and inevitably, therefore, a lot of commensurate human-animal conflict with the local community. Wetland species include sitatunga and other similarly amazing wetland-adapted animals.
The Dodje Forest is an area not so far from the Cameroon border. It's also near the Sena Oura National Park, which is in the southwest of Chad. Now quite degraded, it used to be a very important forest. We want to look at there is how can we help the communities to rehabilitate these areas. Again, there's an elephant population there and so a lot of conflict. People are suffering in those areas, often as a result of elephant raiding their crops, which they do as a result of the habitat having been so degraded.
Mbaibakoum-Bebeto-Goré Forest — a band of Sudo-Guinean rainforest — sits on the border with the Central African Republic. This is a really rich forest with elephant populations, various species of monkey and pangolin. There's a lot of cross-border raiding from Sudanese poachers that use the Central African Republic, and there are rebel groups embedded across the border. If we were to create community conservancies there,  it helps create peace and stabilisation for the entire region.
Finally, the forest of Moyen Chari-Mandoul areas can be found along the Chari River, which provides 80% of the water to Lac Tchad, which in turn provides livelihoods for 25 million people. The protection and management of these forests and wildlife that goes with them couldn't be more important. Equally, it provides migration areas between Siniaka Minia and Manda national parks, which is about to come under management from the Wildlife Conservation Society (WCS).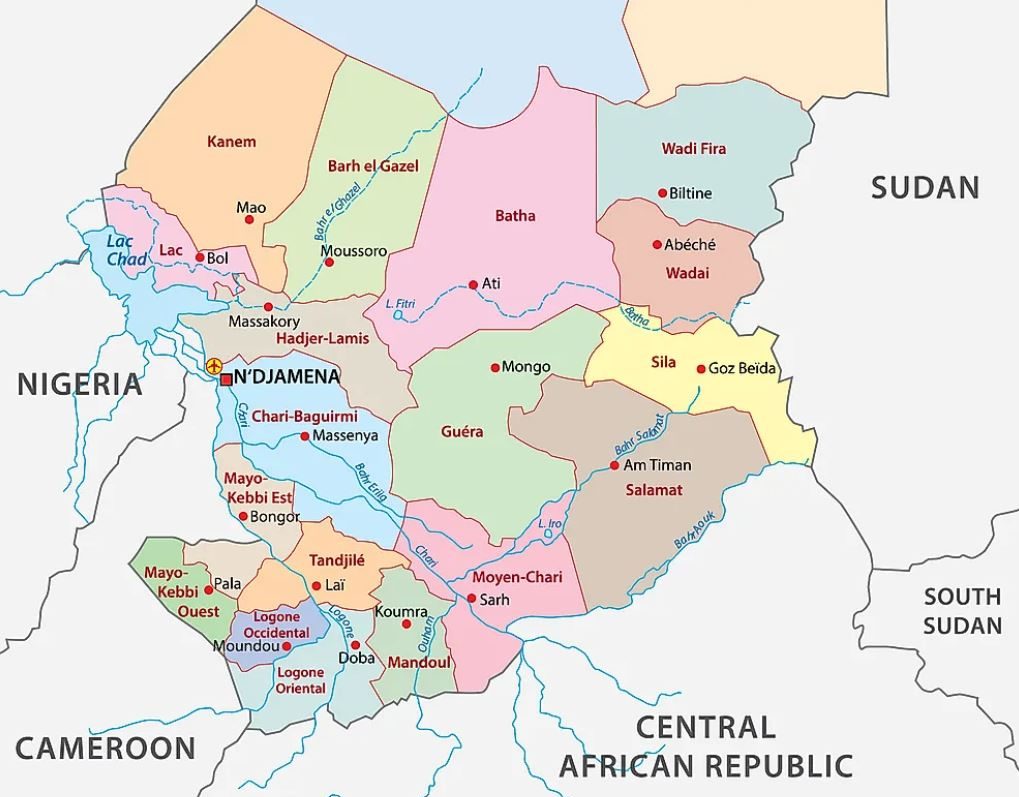 These, in a nutshell, are the areas the Chadian government has asked us to work on. Most are multi-ethnic, so when you're going into each one of these places, the challenges moving forward are ensuring that the purpose of the work and the materials used to support it are communicated in people's own languages. We're currently working with Tusk Trust's Pan African Conservation Education (PACE), which has provided us with a lot of educational materials. We've managed to translate these into French with some of the youth that we are working with in Chad, and will now work with local translators to translate the French into local languages.  In this way, we can provide the environmental education critical to their homelands, addressing issues that are unique to them.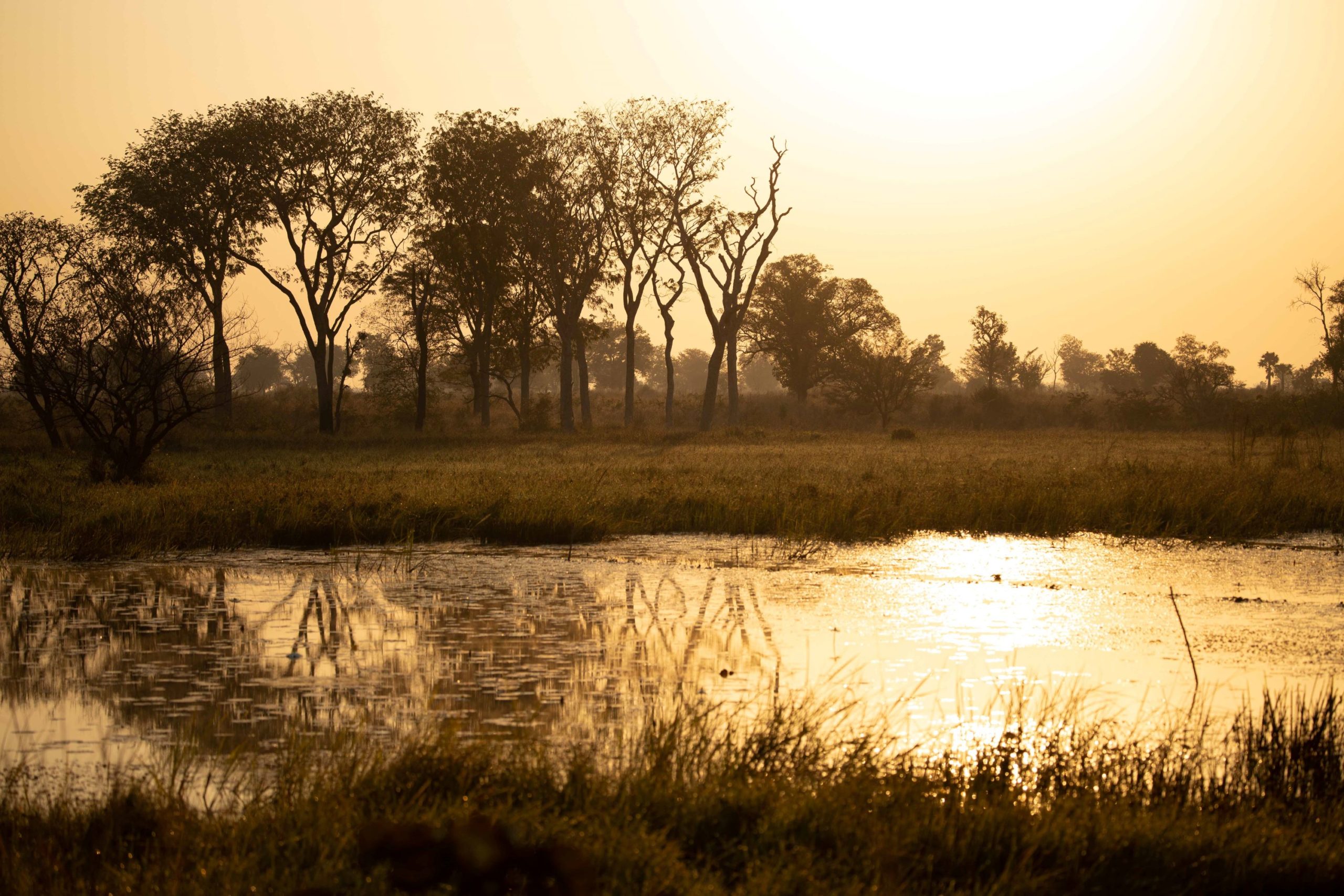 From a mainstream tourist perspective, the Sahel is not a particularly well-known region of Africa, and if known, it's often portrayed negatively. What in your view is the counternarrative and what can responsible tour operators do to support that narrative?
As far as wildlife and wild spaces and the diversity that is available in Chad, I think it would be difficult to find any parallel. From the north, you've got the desert, which runs all the way down south to these almost rainforests, with all the habitats in between — mountain, river, forest, savanna, prairie.
Each one of these different biospheres is home to amazing and diverse wildlife. In the north, Barbary or Mouflon à manchettes sheep – shortened to 'mouflon' – have adapted to living in the deserts and in the mountains. A remnant population of manatees are to be found in some of the lakes in Binder Lere Wildlife Reserve or Zah Soo National Park on the Cameroon border. Chad is home to Lord Derby's eland, the biggest antelope in the world. The experiences of birdlife in Zakouma National Park is completely unparalleled — just millions and millions of birds, especially in the evening.
Chad's culture is hugely diverse. Before French colonialism, there were multiple kingdoms and empires occupying this area, each with their own languages, cultures and customs. The north is predominantly Muslim with various ancient desert tribes: Gourane, Toubou, Zaghawa, Arab, and Ouaddai. The south is ostensibly Christian but much of the belief systems are still based on ancestor and spirit worship. For example, on a recent mission, our brakes failed en route to a woodland area. The local guide declared that the spirits of the forest didn't want us to visit today. Across the country, you will find people with different facial tattoos and scars, each culture and clan with its own symbolisms.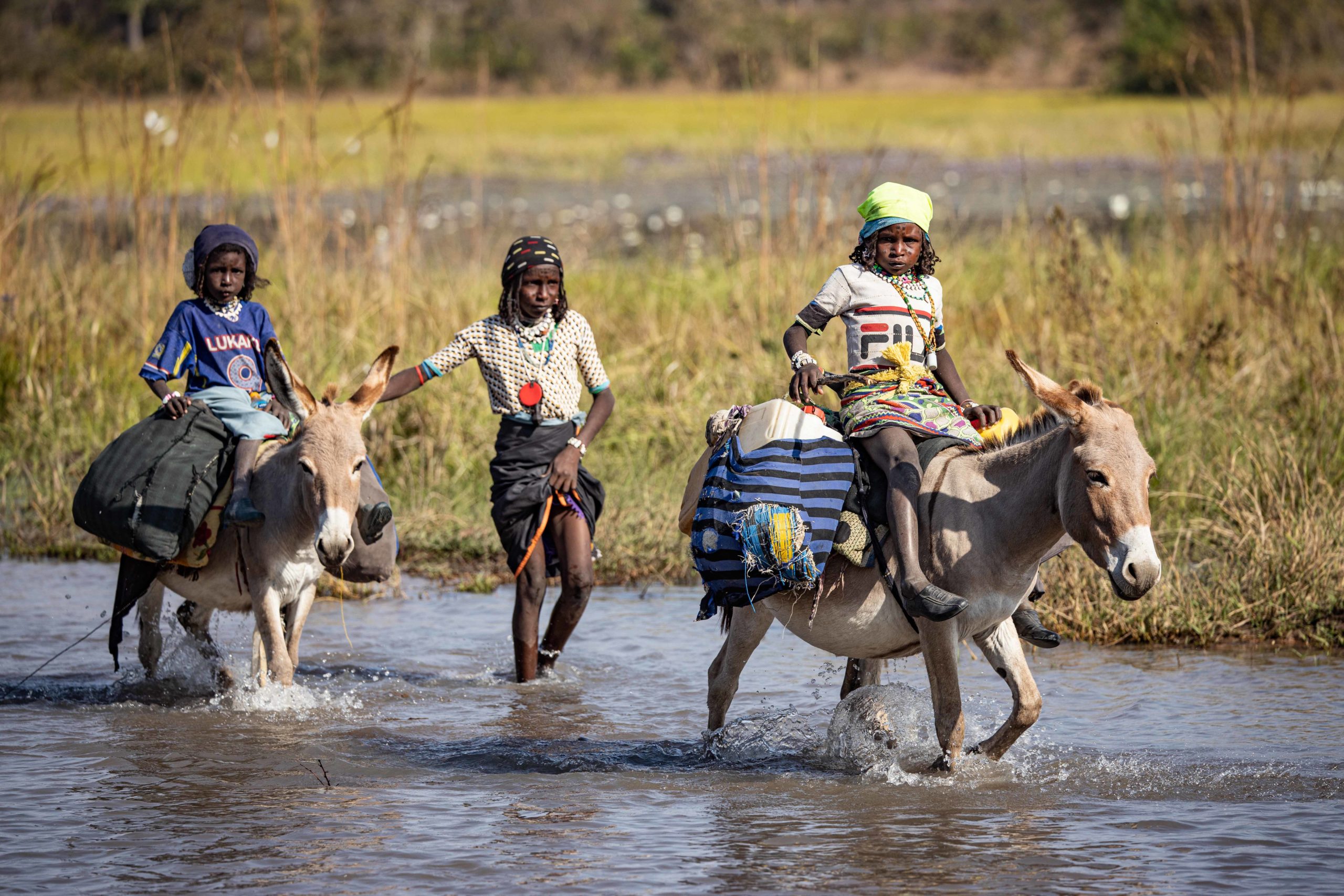 So, there's a lot on offer in Chad. And as far as being a tourist here, it's probably a lot safer than many other established tourism countries. Chad gets a lot of bad press. There is political instability, but this comes and goes while the cultural substrate – the traditions and social norms of its many ethnic groups — changes much more slowly and is consequently much more stable. For example, in the capital, N'Djamena, people leave their houses unlocked and women wear their gold in public. Do that in London and your house would likely be robbed and you'd need to be careful that you're not mugged. For me, Chad is a lot safer than most places you're going to be.
Good tour operators can help by telling more of these counternarratives, and the best way to do this is to organise conservation-driven trips into Chad. Show people these amazing places. There's Zakouma National Park, Ennedi, Lac Ounianga and some of the other desert areas, all of which have some tourist infrastructure. Beyond that, there are almost no other established tourism destinations, which is, for the traveller that likes this sort of thing, extremely exciting. Parks like Zah Soo, managed by Noé, are just opening up and people should be looking to try and go to places like that. It's all about doing the research, finding the right on-the-ground support, exploring these areas, helping start opening up the country to the idea of responsible tourism, and so attracting that interest and support that is so badly needed.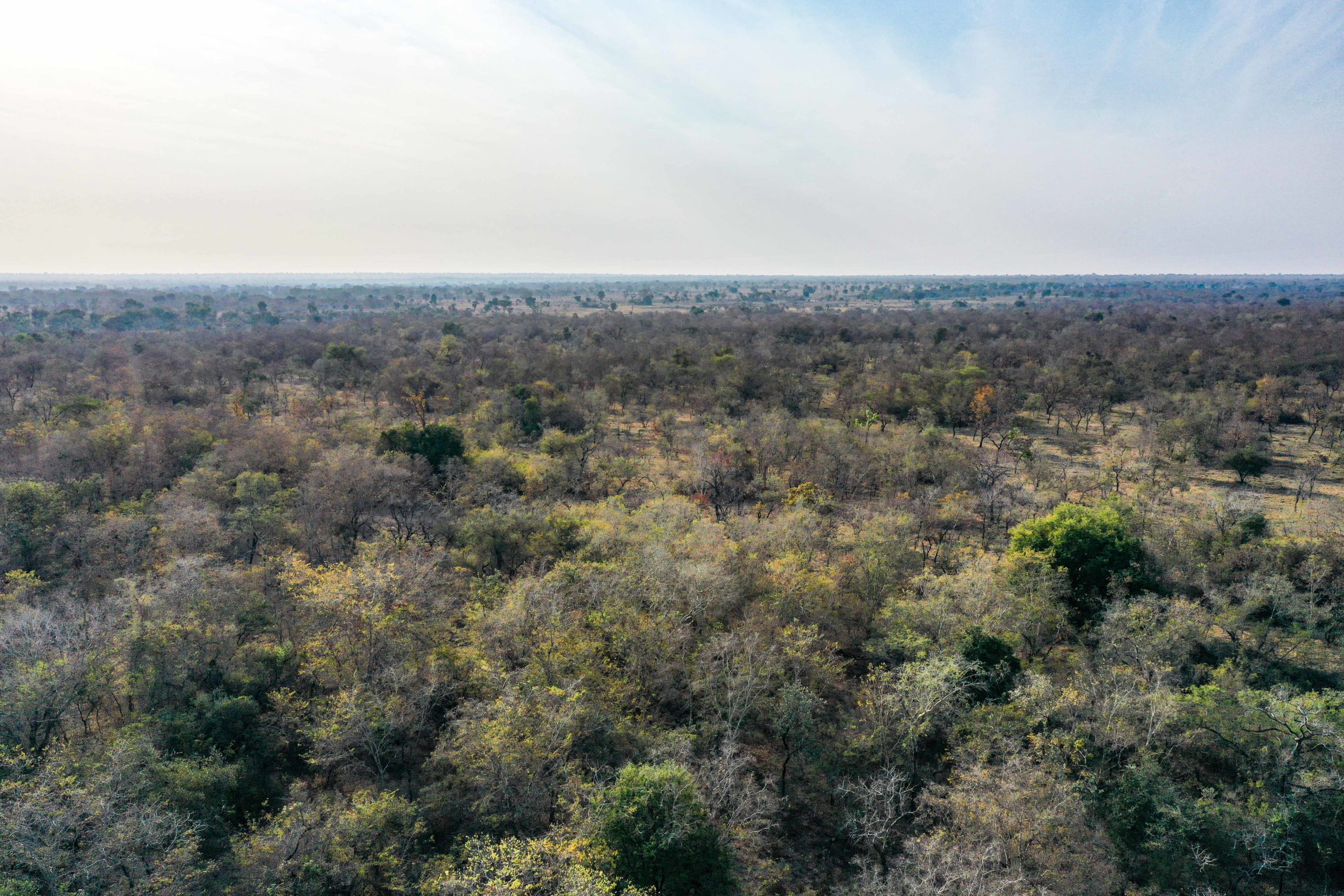 Thank you, Henry. A most illuminating chat. Before wrapping up, is there anything we've not mentioned, and where can we go to find out more about everything we've been discussing?
The key thing to mention is that the challenges to our habitat, our nature, and our planet, is the biggest challenge of our age. We just need to be making sure that in everything that we are doing, we improve our relationship with our natural environment.
When you go on holiday, choose your tour operator carefully. Make sure that your trip contributes to rather than degrades the destination. Make sure that your choice of accommodation and activity supports the local communities that will guarantee the protection and rehabilitation of the area and therefore the survival of its wildlife. Make sure you're keeping on doing all the little (or big things) that you're doing. Just keep making a difference by making informed choices.
And where can we go to find out more about what we've been discussing? Well, we are just about to publish a website, so watch this space. Hopefully, you'll be able to go into that and subscribe to our news. In the meantime, do visit the websites of some of the organisations we've mentioned. They are doing good, good work in these places — and in particular, Chad.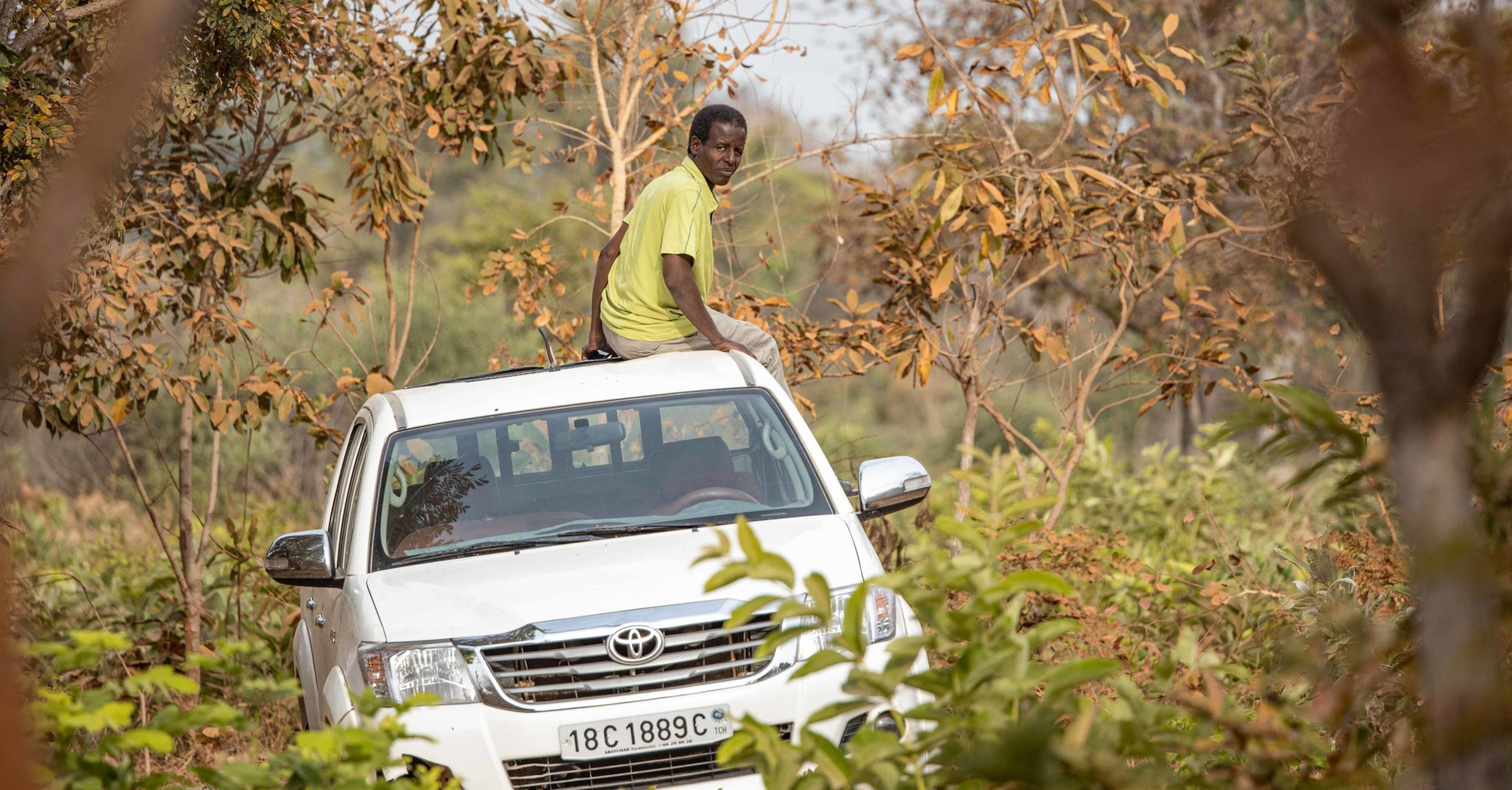 If there's any way you can help with any of the projects mentioned or you'd like to learn more about Environment Sahel, Henry Bailey's work, and Chad in general, please do get in touch.  
All images courtesy of Henry Bailey