For the past 20 years, the Virunga National Park has suffered with the presence of armed militia groups who illegally extract valuable natural resources and put the lives of critically endangered mountain gorillas at risk.
The Virunga Foundation protects this diverse area with over 600 Park Rangers. The foundation also takes a community-focused approach to conservation with the hope to economically transform the region through job creation, poverty and conflict reduction, and the reduction of natural resource exploitation.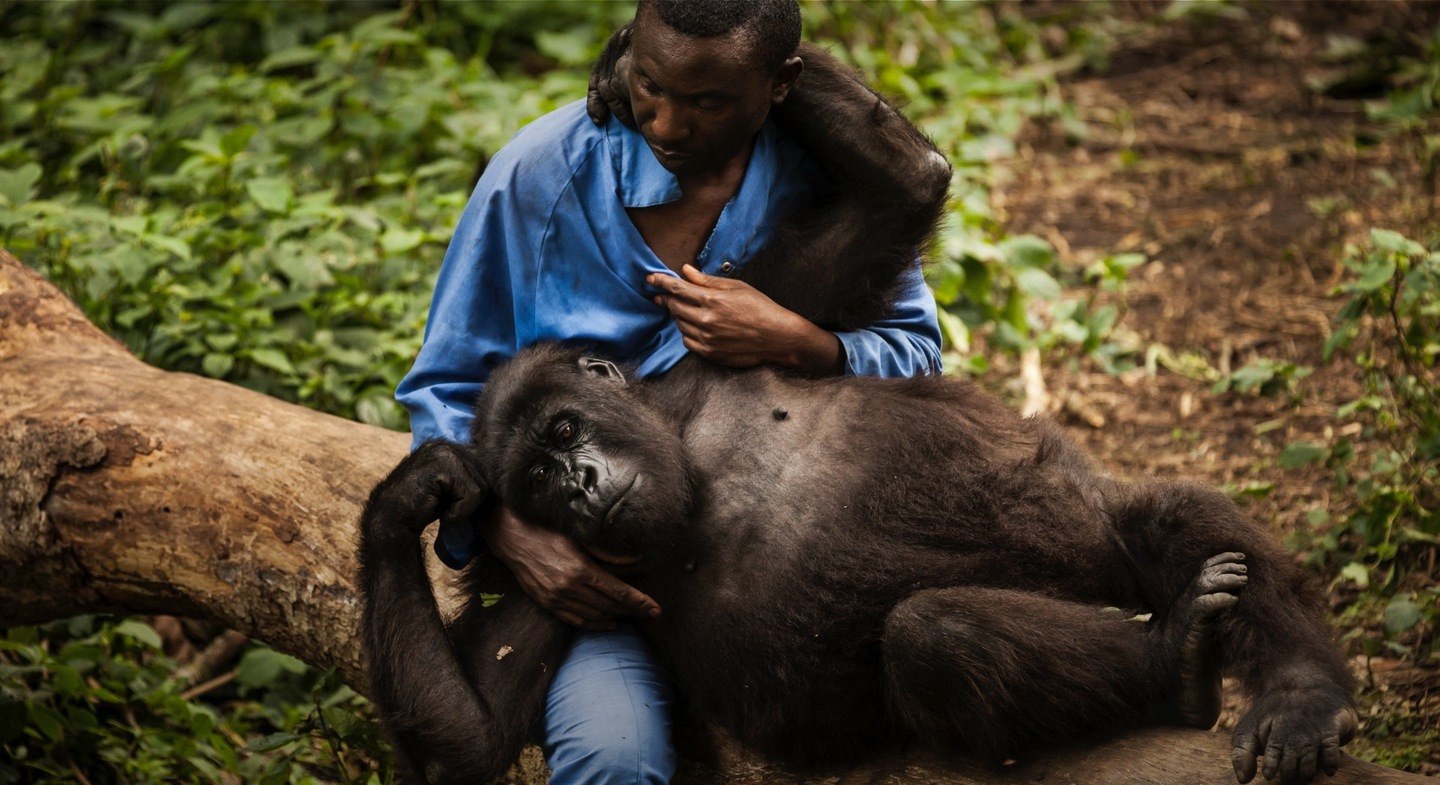 The Virunga Alliance
The Virunga Alliance is an innovative sustainable development programme which aims to foster peace and prosperity through the responsible economic development of the Park's natural resources. Managing these valuable resources protects them from those looking to illegally profit from the Park's natural wealth. The Virunga Alliance recognises the importance of incorporating local communities in the benefits of conservation, and therefore enacts a three-phase approach that capitalises on the responsible and sustainable development of the park's key assets: eco-tourism, clean energy, and sustainable agriculture.
By 2030, the Alliance aims to enable 28,000 tourists to visit the park each year
By 2030, the Alliance aims to generate 105 Megawatts of hydroelectric power and serve 1,000,000 households and small-medium enterprises with clean energy
By 2030, the Alliance aims to have improved the income of 77,000 small farming and fishing households
The Virunga Foundation is a UK-based charity founded in 2005, created to support the protection of the flora and fauna of the Park, as well as the nearby local communities. In 2008, the Congolese National Parks Authority and the Virunga Foundation entered into a partnership to manage the Park. The partnership initiated a reform programme and planted the seed for the Virunga Alliance.
The Virunga Foundation relies on international support to fund the training of new recruits through a rigorous six-month Ranger Programme led by special forces.