Big Life protects over 1.6 million acres of wilderness in the Amboseli-Tsavo-Kilimanjaro ecosystem by establishing innovative and holistic conservation strategies and collaborating closely with local communities, partner NGOs, national parks and government agencies.
Their conservation strategies include the reduction of poaching, habitat destruction and trespassing. In fact, the foundation was the first organisation in East Africa to establish coordinated anti-poaching operations across the Kenya-Tanzania border. The foundation also protects predators through their Predator Compensation Fund. This pays Maasai livestock owners a portion of the value of their livestock lost to predators, reducing the motivation for retaliatory killing.
To further mitigate human-wildlife conflict, the foundation employs strategies such as rapid response ranger teams and crop-protection fences, both of which deter elephants from farms. Big Life also partners with the Kenya Wildlife Service to protect the endangered eastern black rhino population in the Chyulu Hills area. Conducting extensive foot patrols, aerial surveillance, and monitoring via camera traps, Big Life helps to provide rhinos with reliable, year-round access to protected watering points.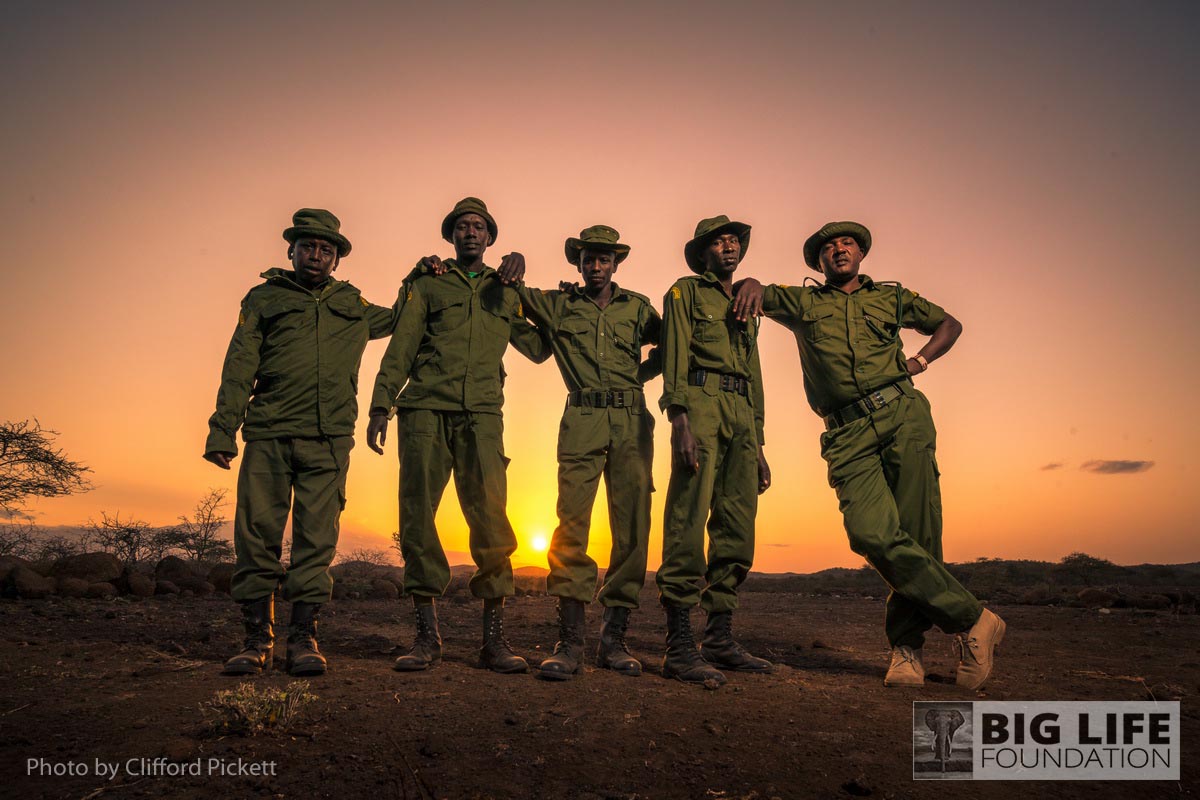 Big Life also supports local communities by facilitating education and healthcare initiatives. They also use ranger vehicles as ambulances, and conduct search and rescue operations. Big Life employs nearly 300 people from the local Maasai communities in which it operates, making it the largest single employer in the Amboseli-Tsavo ecosystem.
Big Life was co-founded by photographer Nick Brandt, award-winning conservationist Richard Bonham, and entrepreneur Tom Hill. Their wealth and range of expertise has enabled the Big Life Foundation to operate successfully since 2010.
Wild Philanthropy support the Big life Foundation to ensure the continuation of their excellent work in conservation and community development. Big Life maximize voluntary contributions such as ours, ensuring that 88¢ out of every $1 donated directly aids their mission. Such donations have had a huge and important impact on the eastern black rhino population in Big Life's area of operation.
Key successes include the confiscation and removal of one-tonne of ivory from the black market, not losing a single rhino, and celebrating the birth of a new baby eastern black rhino. There are now eight Eastern black rhinos in the Chyulu Hills.