Wild Philanthropy's first collection of 'The Long Run' (TLR) conservation journeys is a wonderful opportunity for us, and our clients, to collaborate with our TLR partners on the ground in Kenya.
Having signed The Long Run's charter, we're all committed to the organisation's 4C philosophy of balancing Conservation, Community, Culture and Commerce. Throughout the itinerary you'll be introduced to leading conservationists, working out in the field, on their home turf. You'll be walked through how, why and what they've done and are doing to achieve the highly-ranking Global Ecosphere Retreats® Standard (GER®). Currently only ten of these retreats are listed globally, a certificate for those considered to be among the best of the best in sustainable tourism.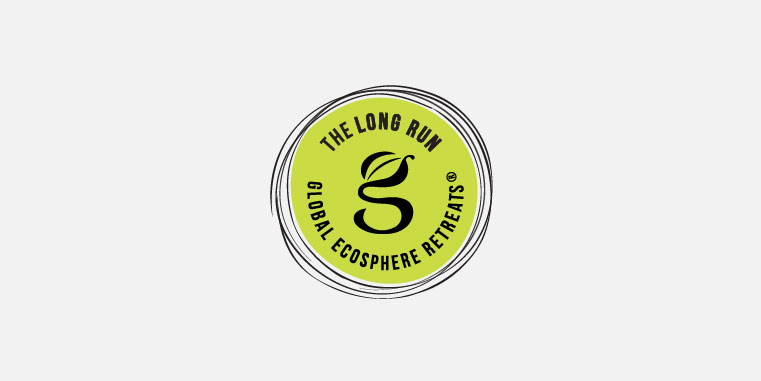 The itinerary
Due to the location and diversity of the properties, each conservation journey will be completely tailored to you. Our proposed 4C and 4-Centre itinerary, could be a combination of Cottars 1920s and/or Kicheche Mara in the Maasai Mara, with one or more of the lodges – Segera, Borana and Sasaab – in the Laikipia to choose from.
As with any trip, your dates, budget and personal interests will guide us as to the ideal pairing for you and your group. In terms of what you'll discover on your journey, aside from epic landscapes and wildlife sightings, it's likely to include: hosted dinners with leading raconteurs and hunter-turned-conservationists like Calvin Cottar; behind the scenes conservation-focused activities, such as visits to anti-poaching units, a newly opened community-run elephant orphanage; and unique insights into the day-to-day running of the conservancies.
Our partners on the ground
As this is a collaboration between The Long Run and Wild Philanthropy; 50% of the profit from your trip will go towards TLR projects, and 50% to Wild Philanthropy projects. All profits will be directed towards conservation projects all of which share our mutual values and on-going dedication to being the best of the best in sustainable tourism.
The Long Run are on the front line of conservation and working in the field in remote places around the world. It started as an initiative of the Zeitz Foundation, and currently has 31 Members and 27 Affiliates in 21 countries. It's a community of like-minded conservationists who've come together to inspire and support each other, thereby helping them to each expand their individual positive impact. They range from one-man band start-ups to larger and more established organisations. We've all signed The Long Run charter, committing to the organisation's principles, and pledging to nurture TLR's long-term plans.
Long-term involvement opportunities
If you'd like to learn more about The Long Run and its members, you may like to consider reading our blog; or have a browse of TLR's website. By travelling on one of these inaugural Wild Philanthropy-The Long Run conservation journeys, you'll not only be contributing financially, you'll also be carving the path for a new way to travel. And aside from having had a wonderful safari to some of our favourite places in East Africa, we hope you'll also return home feeling inspired, perhaps wanting to get involved, and to join us for the long run.