Just a quick one to say that I will be in Kenya this coming March. It's ages since I've had the opportunity to travel to anywhere in Africa and I'm delighted that I'll be visiting Enonkishu, a wonderfully effective Maasai-owned conservancy situated in the Mara ecosystem.
Those of you who know Wild Philanthropy will know that Enonkishu is one of three core ecosystems partly supported by the not-profit. It's a cooperative of pastoralist families who have successfully stitched together their individual plots to create a 6,000 acre mixed-use conservancy, a flag ship for sustainable rangelands models that seek to successfully incorporate the needs livestock and wildlife. If new to Enonkishu, I hope you'll forgive me pointing you in the direction of information elsewhere on the site. Suffice it to say, it is one the most successful rewilding projects I know.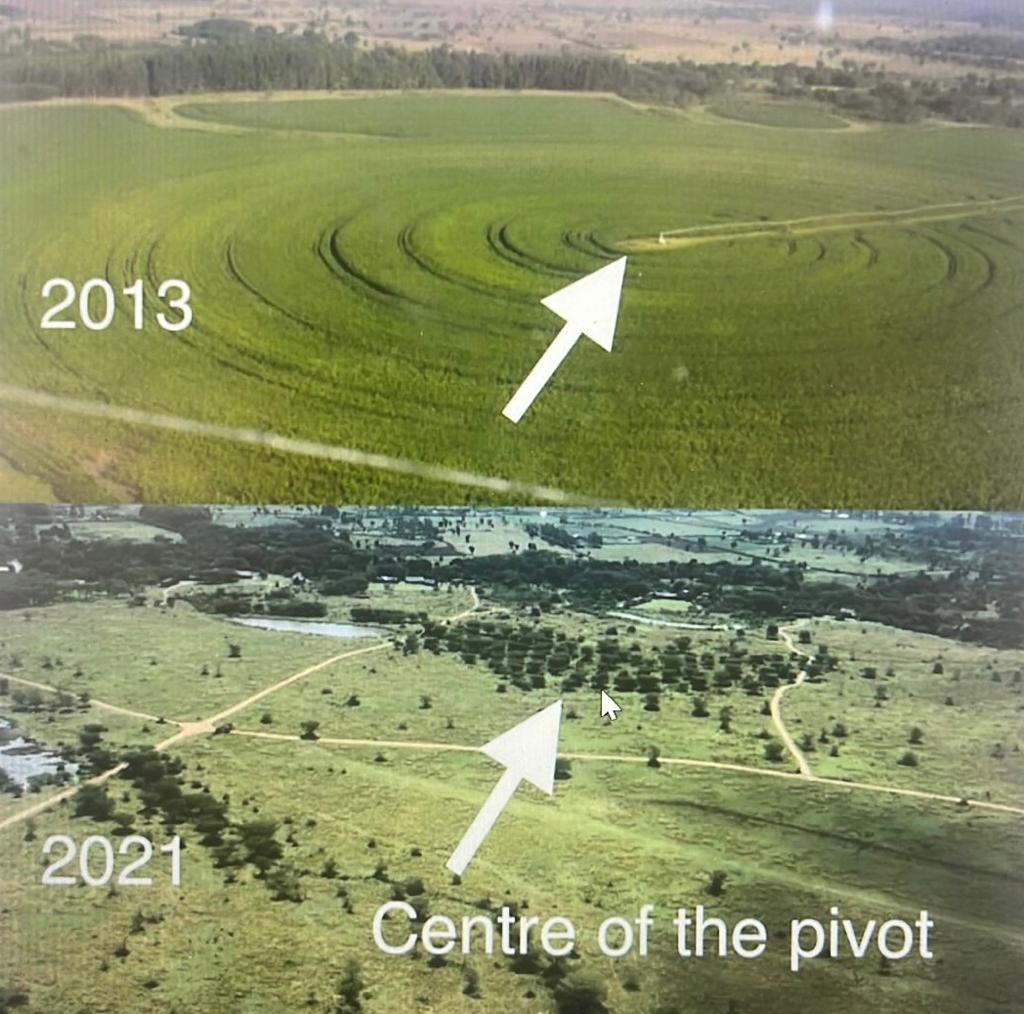 As well as meeting with the team and the conservancy's new manager, conducting a couple of site visits, and hearing about many of the initiatives in play, I will be helping launch the first project by Wild Art Philanthropy IRL or WAPI, a venture founded by the wildlife artivist Martin Aveling in partnership with Wild Philanthropy. IRL stands for 'in real life'.
As Martin says, WAPI is an opportunity for investors to collect unique wildlife art works and, in doing so, 'have immediate and sustained impact on both nature and the communities who live alongside it. It is designed to:
benefit local people by incentivising them to protect the habitats on which they rely and, as such, improve their resilience;
empower rural students by improving connectivity and gaining them access to opportunities through art, science & technology;
provide collectors with exclusive physical artwork and digital art assets;
and generate a community predicated on shared interests and experiences.
A membership scheme, investors pay $12,000 to join, for which they receive a framed 1/1 great ape drawing and two exclusive fine art prints
by Mart (Martin's artist moniker). The first 10 members will also get an original watercolour by the artist Tom Shepherd. Half of the membership fee goes directly to initiatives identified and supported by Wild Philanthropy and is a tax deductible donation and half goes to the task of supporting the creation of the art and the curating the collection.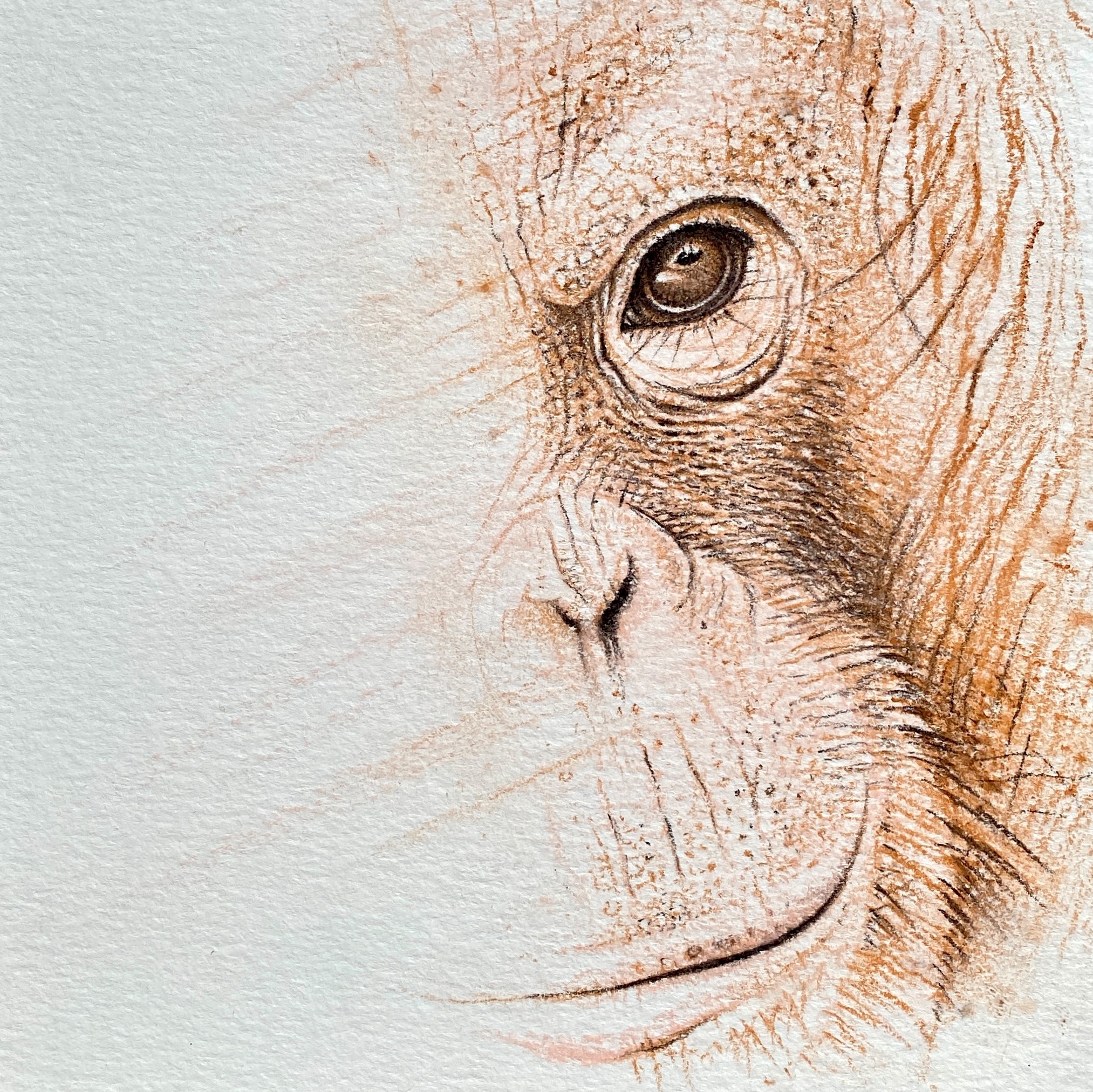 The project Martin and I will be launching in March is in collaboration with Enonkishu's tourist accommodation House in the Wild and the Women in the Wild, a community based organisation that will be planting a forest on the edge of Enonkishu with funds raised through WAPI. Here's Martin again: 'Working with the Women in the Wild we will plant 10,000 trees, both endemic and fruit trees. The former will provide a home for wildlife and help prevent soil erosion and flooding, especially pertinent in an area that was previously farmland. The planting of fruit trees will support subsistence and provide income opportunities for local stakeholders.'
At the same time, WAPI will contribute the children-led initiative Save Our Savannah, which has seen shipping containers appropriated as satellite libraries. As well has providing local communities with access to books, computers, and WiFi, they're designed to make 'discussions about wildlife conservation more inclusive.' WAPI hopes to deliver two new libraries stocked with art materials provided by Derwent Pencils. It is here, as Martin says, that students from the local school will have 'opportunities to experience art and science workshops delivered by professional artists and scientists'.
All of which is a lot to take in, I know. I've included Martin's video, which does a much better job of telling you the what, the how, and the why of WAPI. Do have a watch…
Paul Herbertson will be in Kenya from 3rd – 10th March. If you would like to learn more about WAPI and about Wild Philanthropy in general, please to get in touch.