Chem Chem Association (CCA) is a nonprofit organization in northern Tanzania,with a mission to protect wildlife and empower the surrounding rural communities. In collaboration with its private partner Chem Chem Safari, CCA takes a holistic approach to conservation in which tourism, wildlife protection, and community engagement are inextricably linked.
CCA operates in the Burunge Wildlife Management Area (WMA), an area connecting Tarangire and Lake Manyara National Parks, through the Kwakuchinja wildlife corridor,  placing the Association in a unique position to protect the ecosystem.  Since 2008, CCA has fostered the development of ten villages in the Burunge Wildlife Management Area ( WMA) through conservation, education and community engagement projects.
CCA is located in the region that hosts large populations of migratory animals in East Africa and the greatest elephant and buffalo populations in northern Tanzania, making it an area of high conservation significance. The Association works in collaboration with Burunge WMA and the local  communities, in the fight to restore and preserve this critical wilderness area. Since its inception, CCA works closely with its private partner Chem Chem Safari to implement Conservation programs such as joint anti-poaching patrols, mitigation of human-wildlife conflicts, wildlife monitoring and research, Community Engagement and Education.
CONSERVATION
In 2009, the Kwakuchinja corridor, which connects Tarangire National Park with Lake Manyara National Park, was declared extinct in a study report by the Tanzania Wildlife Research Institute (TAWIRI). Similarly, the Burunge WMA was depleted of wildlife. Within 12 years, CCA's efforts in collaboration with the Tanzanian government to monitor the corridor have contributed to the restoration of wildlife to the area. Thousands of wild animals including elephants, buffaloes, lions and giraffes are now migrating freely through the corridor.
The ultimate goal of CCA  is to fully rehabilitate and conserve the Kwakuchinja Corridor, ensuring the preservation of the link between the two national parks and protecting the ecosystem. However, illegal activities continue to be a major problem in the Kwakuchinja corridor: poaching, logging for charcoal, overgrazing, and roadkill still remain as major threats. CCA supports the joint anti-poaching team of 38 male and female rangers to ensure effective patrol and wildlife protection. Through the SMART data collection system, CCA's patrol team records accurate and reliable data of wildlife movements and incidents to crack down on illegal activities in the Kwakuchinja corridor with the aim of strengthening the operationalization of the corridor. In collaboration with the Tanzania Wildlife Research Institute (TAWIRI), CCA monitors wildlife movements and connectivity in the Burunge WMA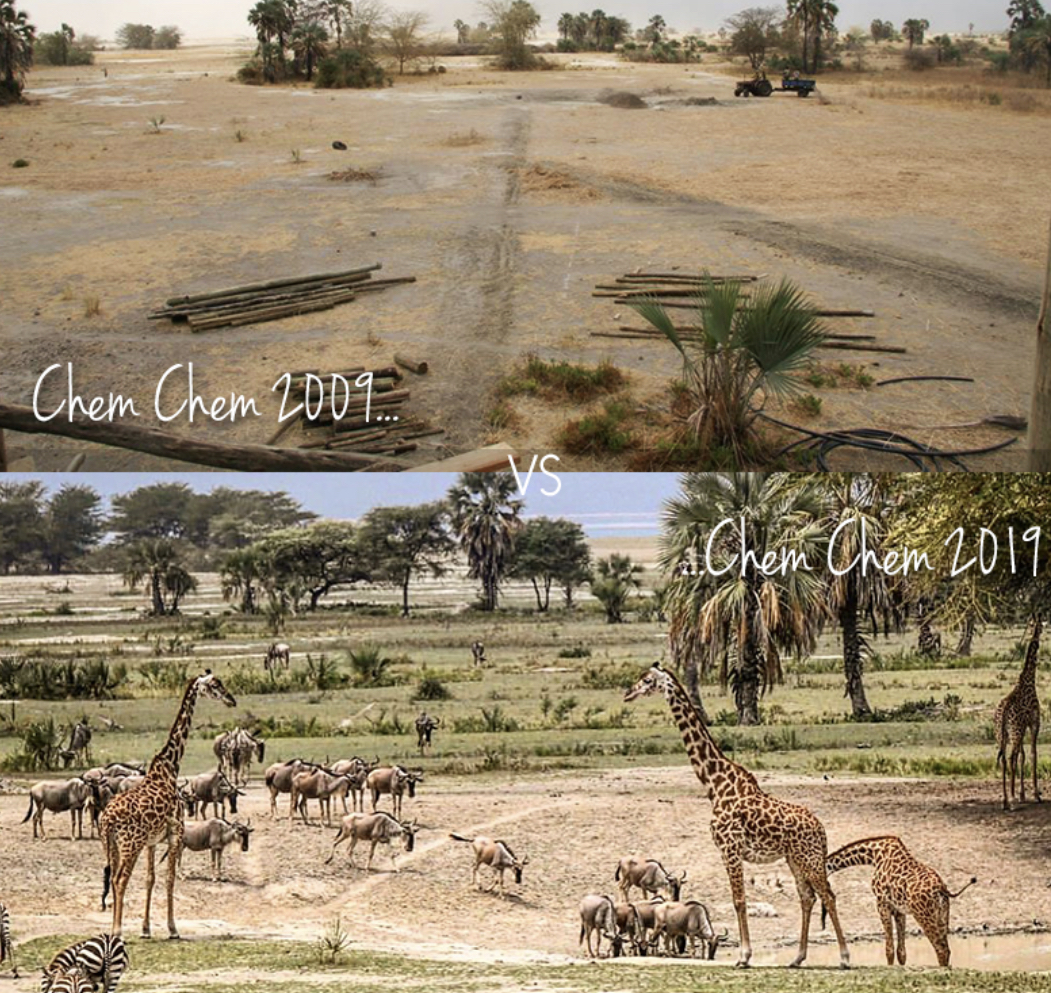 EDUCATION
CCA strongly believes that access to quality education creates opportunities to enhance the lives of local communities in the Burunge WMA. CCA supports the infrastructure of public schools by renovating classrooms, teachers' houses, and school toilets. Besides contributing to the provision of educational materials, CCA offers scholarship programmes for high-performing students and has donated a school bus in one of the local schools to shorten the 8km school commute. In collaboration with Tanzanian conservation authorities, CCA supports the implementation of environmental education activities in the surrounding 10 villages and offers English courses for youth and women to broaden the scope of their education.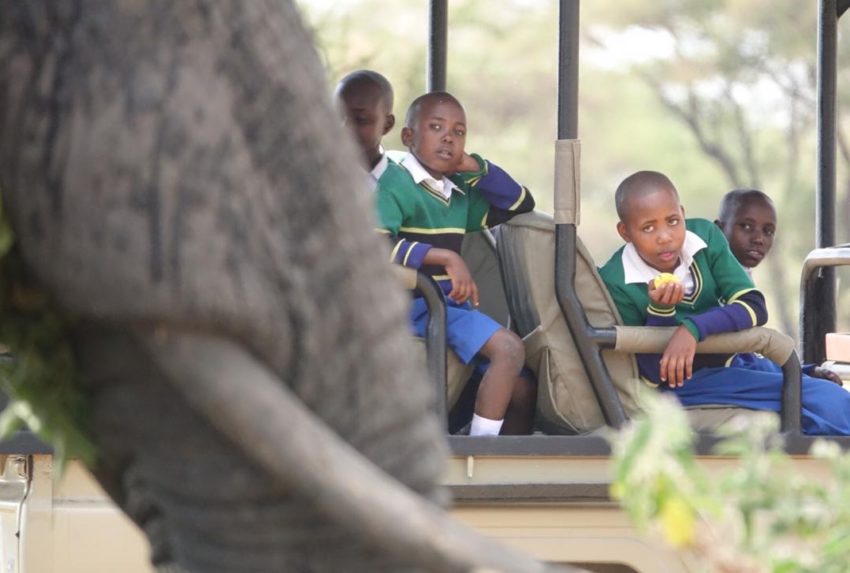 COMMUNITY ENGAGEMENT
The conservation of wilderness areas requires buy-in from the local communities who bear much of the costs of living with wildlife and the future depends on how CCA engages communities as partners in conservation, with shared responsibility and incentives for success. CCA's community engagement program is based on community participation and is implemented in partnership with local stakeholders.
Among the community activities facilitated by CCA is the annual soccer tournament that promotes social engagement and community interaction in a sporting environment.
As access to financial services is an important component of strengthening rural households and reducing poverty in the Burunge WMA, CCA supports communities in developing Village Community Banks (VICOBA). VICOBA is a mutual savings bank that enables low-income households to access basic financial services on a sustainable basis through mutual trust, relationships, accountability, knowledge and participation. CCA is currently supporting six VICOBA groups with a total of 180 members, the majority of whom are women.
Furthermore, CCA works closely with the local communities to mitigate Human-Wildlife Conflicts (HWC) by disseminating innovative techniques and building local capacity for conflict prevention and resolution. CCA previously installed 19  predator-proof bomas in communities with high incidences of HWC to help protect livestock from predator attacks and reduce retaliatory killing in the process.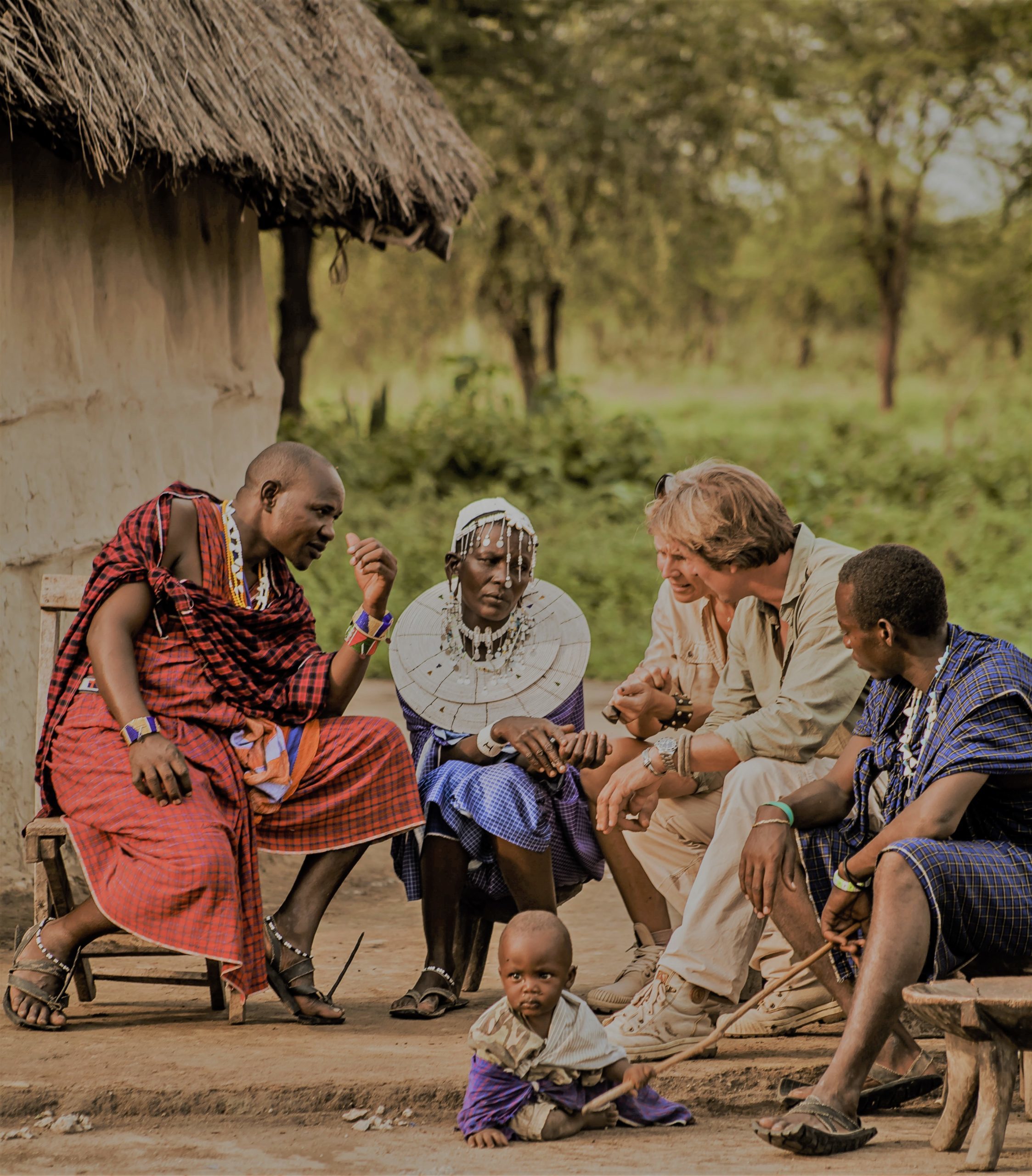 Chem Chem Associations approach aligns closely with Wild Philanthropy where travel acts as a catalyst for conservation and community development.