The Botswana Predator Conservation Trust promotes wildlife conservation; specifically, the sustainability of threatened and endangered carnivore species and their habitats in Botswana.
Their key aim is to preserve Africa's large carnivore guild, which is comprised of the African wild dog, cheetah, leopard, African lion, and spotted hyaena. In order to achieve this goal, the Trust focuses on wildlife conservation, conflict mitigation, and education.
The Trust employs 5 core projects. The first of these is applied conservation research regarding animals' behaviour and ecology. Detailed behavioural analyses take place using both direct observation and remote monitoring via satellite collars. This allows researchers to establish a wealth of knowledge that can be shared with the wider scientific community. The second core project, Coaching for Conservation® (C4C), uses sport to educate children about the importance of wildlife conservation. This programme imbues children with self-respect that subsequently inspires them to respect their environment. Additionally, the Bio Boundary Project is working to develop artificial chemical signals that ensure African Wild Dogs remain safely inside the borders of protected conservation areas, thereby facilitating successful human-wildlife conflict mitigation. The fourth core project is the Domestic Dog Disease Control Programme which provides free veterinary services across Botswana and runs an educational animal welfare programme for villagers and schools six days a week. The final core project regards illegal bushmeat hunting interventions. Among each core project, the Trust emphasises capacity-building among local Batswana, so as to position them as the conservationists and wildlife custodians of the future.
The Botswana Predator Conservation Trust has been studying and preserving wildlife in Africa for over 20 years. The Trust operates at the point where communities and conservation meet, linking environmental issues to decision making in the ongoing development of rural Africa.
The Trust require continuing and additional funding in order to keep up with increasing conservation challenges. Wild Philanthropy therefore deliver the Trust with a grant which enables the continuation of their important conservation and education efforts.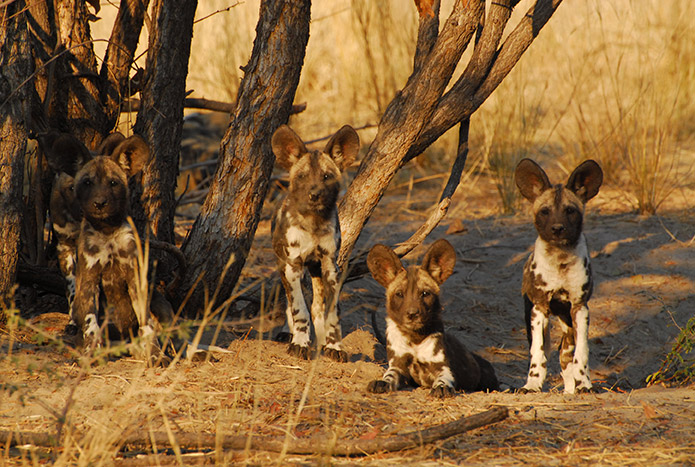 If you would like to support the Botswana Predator Conservation Trust's work, please explore some of their current projects below: